Do you face the problem of your shirt's collar limping down when you don't wear a tie? The purpose of the collar is to provide you with a perfect frame for your face. Achieving an ideal shirt collar is not that difficult. You can get a smart-looking shirt collar every time you wear a formal business shirt. Perfect this by following these simple tips.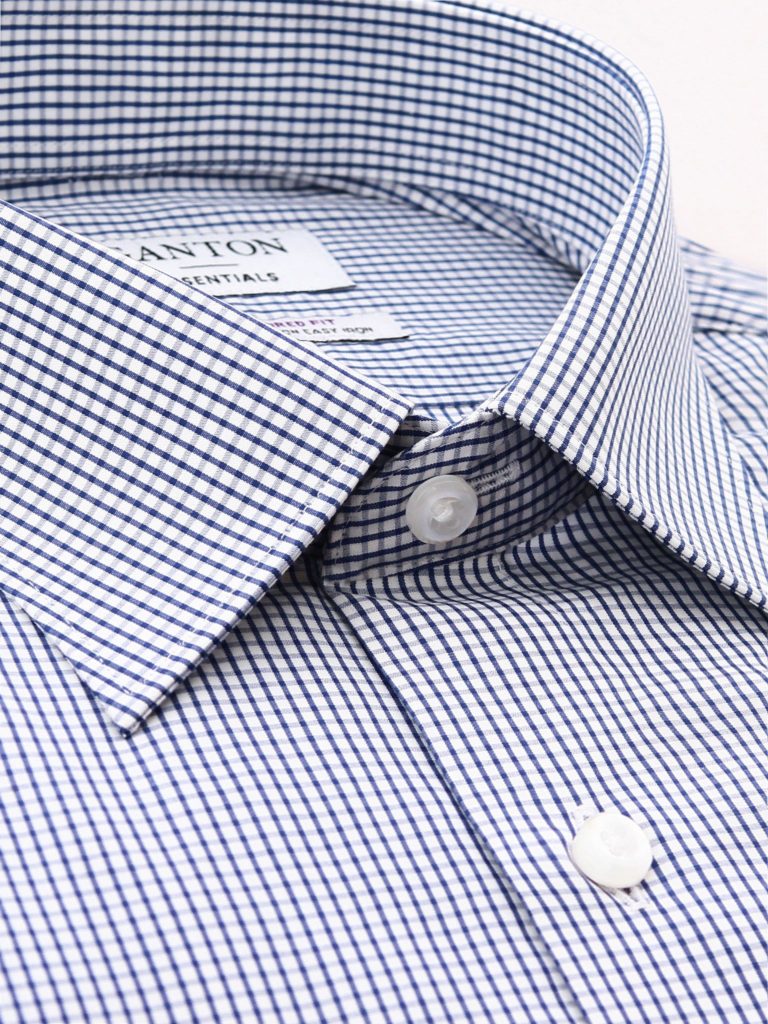 Choose the correct collar style for you.
When you wear shirts with an open neck, it requires a strong collar. A crisp collar makes your whole look sophisticated and clean. A shabby collar can make your great outfit look weak. Hence it is highly essential to pay attention to your collar as it is a focal point in your whole attire.
There are different types of collars that are suitable for different tastes. For example, there is a spread collar, a semi-spread collar, and a peak collar.
If the collar and placket are crumpled, it's high time that one should replace the shirt.
If you seek a more relaxed collar, a button-down collar is not as stiff and more comfortable in appearance.
Although spread collars are the current fashion, don't let that deter you from your own choice.
Collar Stays
Collar stays are utilised to make the collar be in a specific position. The collar stays are constructed of plastic or thin metal, used in the shirt collar to achieve some firmness to the collar.
While purchasing the business shirts, you can choose shirts with quality collar stays, which will help you make your shirt collar look better.
Caring for your dress shirt
You buy the best business shirt but if you don't wash and iron the shirt properly then you will fail to achieve the best and crisp collar look.
Powerful washing cycles may damage your shirt collar over time.
Also, pay attention to the washing load. If you may wash your shirt with other heavy items then you will have the possibility of damaging your shirt.
Some may think taking your shirt for dry cleaning may be the best solution, but that's not always the case unless you hate ironing and don't mind paying for dry cleaning.
Shirts should be washed as advised on the care labels, not beyond 40 degrees Celcius. Make sure you are adding the correct amount of detergent to your washing load.
Button-down collared shirts are an easy option and are popular with many men. If you can't maintain your shirts properly, then buying a button-down shirt is an option. However, make sure you unbutton when ironing.
Some shirts come with a hidden button underneath the peak, hence called a hidden button-down collar. This idea keeps the collar in place whilst no buttons are showing.
Proactive Approach
A polished and sophisticated look requires grooming and time. A well-groomed man with a sharp look makes a statement far more substantial. This requires time and you to be proactive. Your shirt collar is one of the essential areas where you should put in some attention to gaining a polished look.