The term business casual can often be confusing. Different professions demand different casual business attire. The dress code changes usually from company to company, from industry to industry and from place to place across the globe. Business casuals have not found a specific definition. However, it can be defined as an attire that is more informal compared to conventional corporate wear. Business casuals are comparatively more comfortable than corporate bias and attire. Business casual dressing can help you create a good impression with professional and presentable outfits.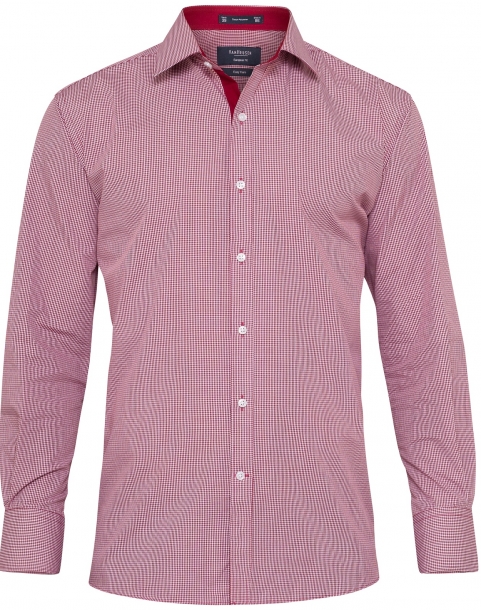 It is important that one observes and learns about the dress code of their organisation and then wear and appropriate business casual attire.
Types of business casual attire
The very primary reason behind companies adopting business casual dressing is to make their workspace relaxed and comfortable while still maintaining a proper professional outlook.
Public-facing jobs like customer services, sales and enterprises which entertain clients visiting their office also prefer employees in business casual attire.
Business Casual For Women
Women Business Casual comprise of skirts, trousers, slacks which can be combined with a basic polo shirt, sweater and blouses. Mid-length business dresses are also great options for casual business wear. Winter business casual wear includes cardigans, jacket or blazers. Some great options for footwear include heeled or flat boots, loafers, oxfords, etc.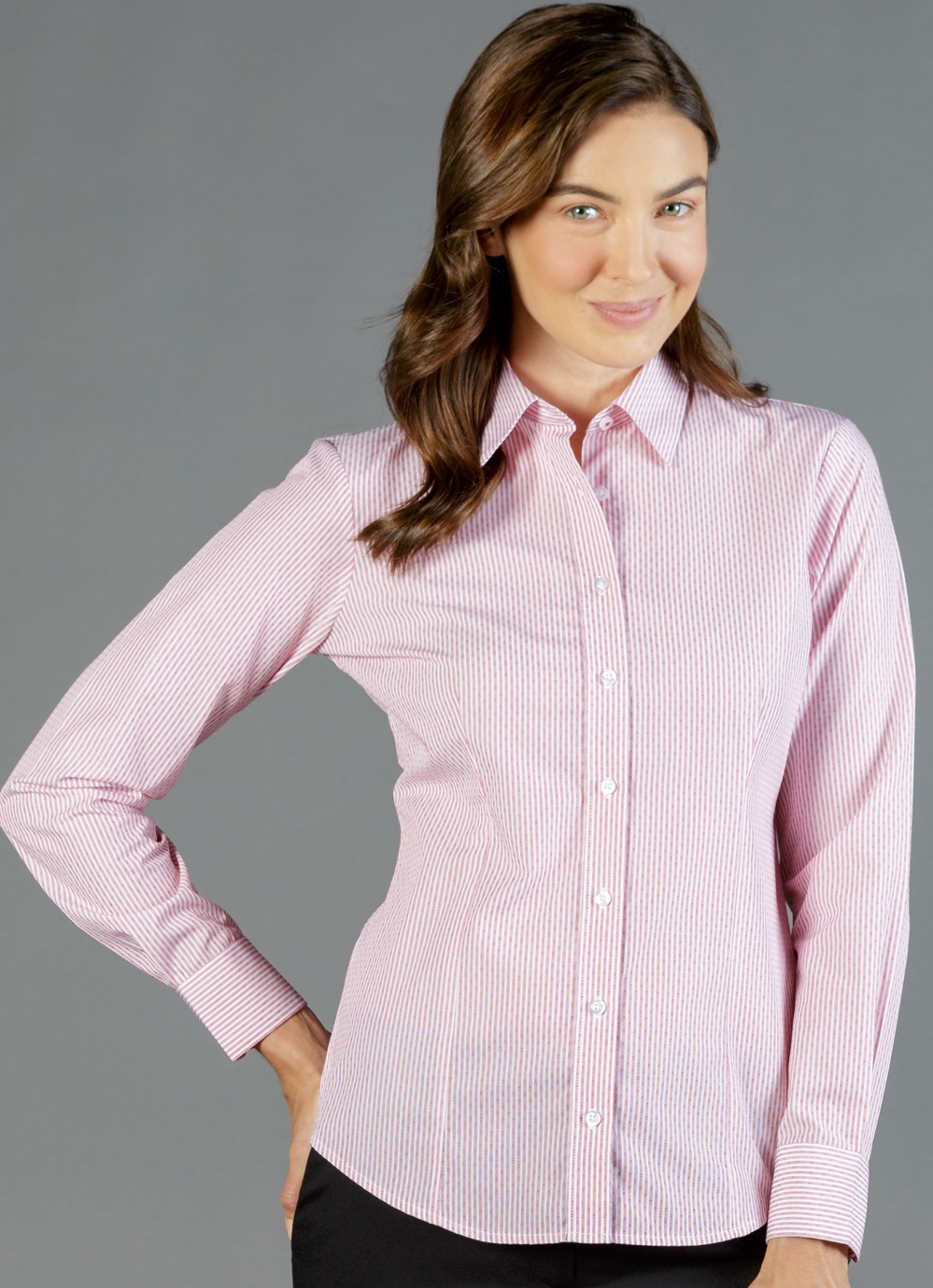 Accessories bring out the best in one's personality. Some basic jewellery, belts, and scarves will be elevating your look.
Check out the full range of women business shirts and tops in our online store.
Business casual for Men
Good quality shirts, sweaters, polo shirts paired along with pressed slacks or business casual. For your footwear choose closed-toe shoes like brogues, oxfords, and loafers. Keep one thing in mind that your belt and shoes should ideally match.
Gender Neutral Choices
Gender-neutral business casual clothing includes clothing items that bring out the best in both men and women. Slacks, non-denim trousers paired with polo shirts, button-down shirts and sweaters go for both men and women. For shoes, you can go for loafers or boots.
Things To Keep In Mind While Dressing In Your Business Casual
Make sure you keep to your organisation's official dress code. In addition to this, in situations where you represent your organisation like client meetings, trade shows, networking events, and conferences, you should opt to wear formal business attire. Completely formal business attire should hold an equal space in your closet as your business casual. Do read your firm's policy on dressing code to ensure you do not violate the rules.
When you have joined a new firm, it is advisable for you to dress formally to stay on the safer side for the first few days. During this period observe other employees' clothing. You can learn what to typically wear on workdays and model your closet accordingly.
If you have medical or religious clothing requirements, make sure you convey your needs to the HR department before you attend an interview. For example, you may need to wear orthopaedic sneakers or religious garments, in such cases, do inform the HR staff so that they document your dress code issue to the higher authorities and you will not be penalised for violating the prevailing code.
Here are a few suggestions for items that can help you build a striking business casual attire:
Polished jeans: Do not wear embellished or distressed jeans. It is best to opt for dark-wash slim-cut jeans. They look absolutely classy with a smart shirt. To make them look more attractive, pair them with brown or black dress shoes. In case your firm forbids jeans, substitute them with solid chinos.
Crisp shirt: Button-down crisp shirts look extremely classy and attractive. Neutrals offer you a safe choice. Solid colours like lavenders and light pinks for the summers and chocolate browns or olive greens for the winter are just the perfect choice. Try to avoid the retro prints and bold florals for regular office wear. Save them for office parties and get-togethers.
Tailored trousers: Trouser with pinstripes or traditional checks look highly attractive. Start-up companies typically have relaxed dress codes. In such a case you can opt for sweatshirts, hoodies, and sneakers.
Sneakers: Make sure that you learn about your firm's policy on sneakers. If your organisation allows them, make sure you are wearing clean and new sneakers without embellishments. If the dress code of the firm is strict, be cautious and avoid wearing them.
Loafers: If sneakers are forbidden in your company, stick loafers. They are a great replacement. Any good brand of loafers will help you build an attractive business casual outfit.