Most women dress to impress. Especially those that are involved in business.
Successful women usually arrive in the work place dressed in a very professional attire. By doing so, they get the respect and admiration from their bosses and co-workers. If you are looking to buy womens business shirt then buy from Business Shirts Plus.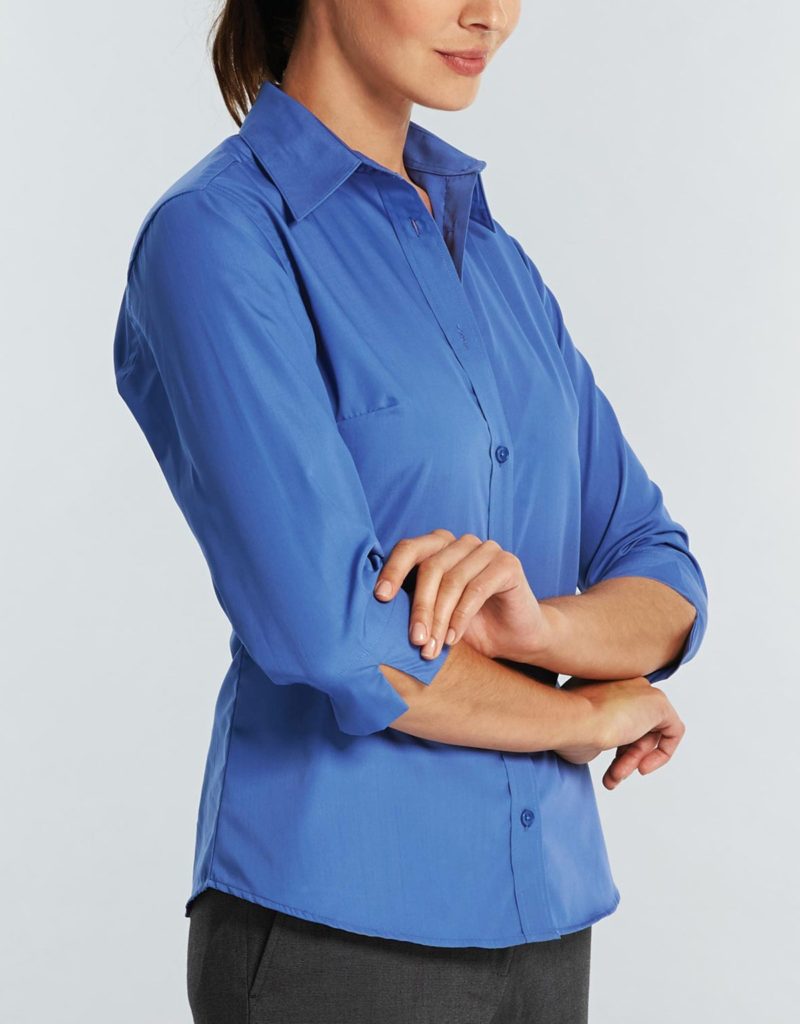 When choosing a business wear and a business shirt, a lady must invest in the following:
COLOUR
If you want to look your best in a business wear and business shirt you have to figure out your best colours. You have to know if you look good in cool, warm, or dark colours and these will help you work out what type of business wear and business shirts to use.
A classic white dress shirt is essential in any women's wardrobe. White business shirts can be paired with anything, be it denim jeans, pencil skirts, black to coloured slacks, and casual shorts. Its adaptability is clearly identifiable.
If you are looking for a professional office attire, you can could consider a black, brown, or blue stripes on a white button-down business shirt. The colour of your business shirts should be versatile and intermingles with the rest of your wardrobe. And make sure that it does not create a strong fashion statement. Strong dark colours such as orange, fuchsia, violet, green, etc. does not make an impression.
PATTERN
It is important that you know the appropriateness of the certain patterns for particular events. Usually, in high-business positions, it is most appropriate to use solid colours such as black, ivory, beige, light blue, or gray.
Heavily patterned shirts are more appropriate for a rather casual occasion or lower-level businesses. However, shirts with subtle patterns can be worn at workplaces.
COLLAR
Different collars have different effects depending on your body shape. The two different types of collars are point collars and spread collars. A point collar is the standards type of collar. This type of collar slightly points downward and outward.
A spread collar on the other hand, is pertained to as modern and lively. This type of collar points straight downwards. This is often used to make elongated faces more rounded.
WEAVE
This indicates how a shirt or any piece of clothing is woven—from what kind of thread is used and how tightly they are woven. These may affect the appearance, texture, weight, and price of a clothing piece. This may also indicate what types of pieces are appropriate for occasions based on the thread used.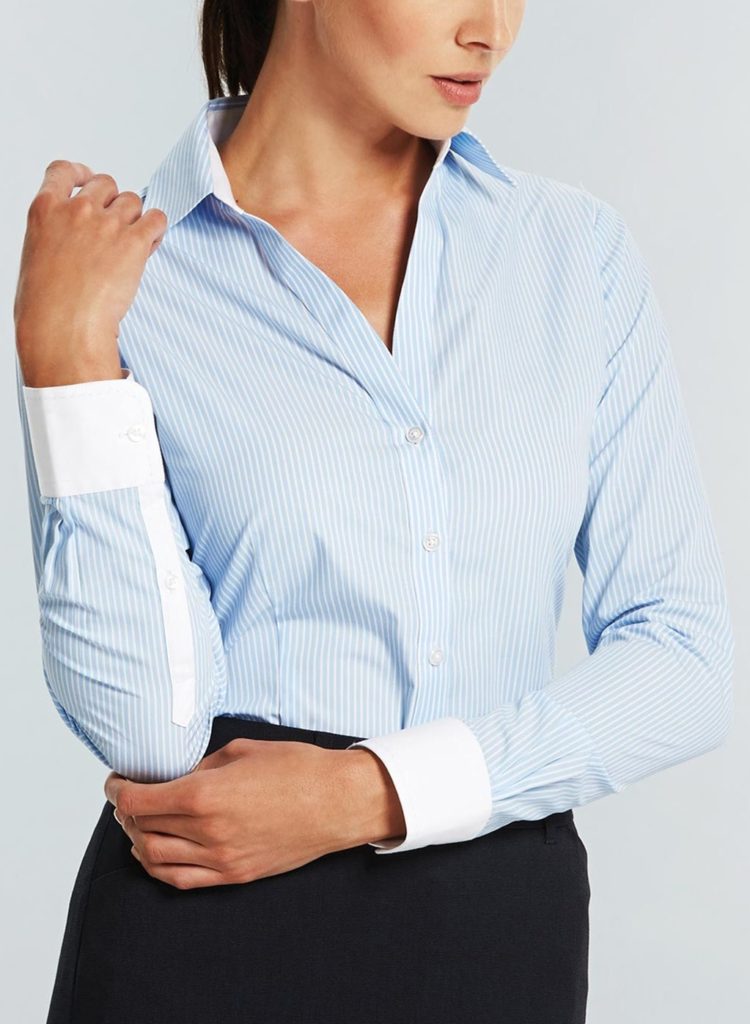 FABRIC
Each type of fabric has different purposes. They also give you different experiences on your skin. The two most common types of fabric are cotton and linen. Cotton is generally known to be soft and absorbent. These shirts are appropriate to use at any given occasion.
Then we have linen. Linen is a strong fiber known to have absorbent properties which also allows air to move at ease. This type of fabric is mostly appropriate to use during cold weathers as it is known to retain heat.
BODY SHAPE
The perfect business wear and business shirt should compliment your body shape. It should not be too loose or too tight because these are inappropriate especially for working women. Find business wear and womens business shirts that fits your body well and makes you feel comfortable.
QUALITY
In choosing the right business attire, you have to take note of a few things to ensure that you are not spending your money on something that won't last you long. It is important that you see how a shirt is sewn (hand-sewn shirts may indicate higher quality than those sewn with a machine, so try going for those with one visible line of stitching on the side seam.) Also check if the buttons are in-tact to make sure that they don't easily come off. Another thing to consider is the ply count of a shirt as this may indicate the toughness and heaviness of a shirt. Take note of the additives in your shirts as well, in case you have any potential allergies towards the chemicals that may be present in the shirts.
FIT
Based on your body shape, it is important that you get the accurate fit for your business wear. Make sure that you find these pieces of clothing comfortable. Take note of how loose or how tight a piece of fabric may be. Also take note of the way the fabric moves and fits on your body as you move as well. Make sure that you are still able to breathe well in a clothing piece, and your comfort is maintained.
PRICE
When we talk about spending money, we have to make sure we get the most out of what we're purchasing. If you buy a cheap, low quality shirt, don't expect it to last long. Instead of going out and buying another one of those cheap, low quality shirts, which you will replace again one day, invest in a high-quality shirt that ensures that you save your money in the long run, and that you actually get what you are paying for.
OVERALL APPEARANCE
Considering the abovementioned, make sure the clothing item you are purchasing is appealing to your eyes and to the eyes of the people you are surrounded with. Make sure the piece is appropriate for the type of setting your workplace has. Consider as well how you are going to pair the clothing piece with other clothing pieces.