Every man has it's the share of formal business shirts in wardrobe to help them stay stylish and look perfect in business surroundings. Maybe a man is in a salaried job or owns a business, and a business shirt is a staple requirement for them. As we are heading towards a busy lifestyle each day, buying men's business shirts online is the best rescue. With the availability of the pool of options, designs and colours, every man can pick their favourite piece without any disturbance.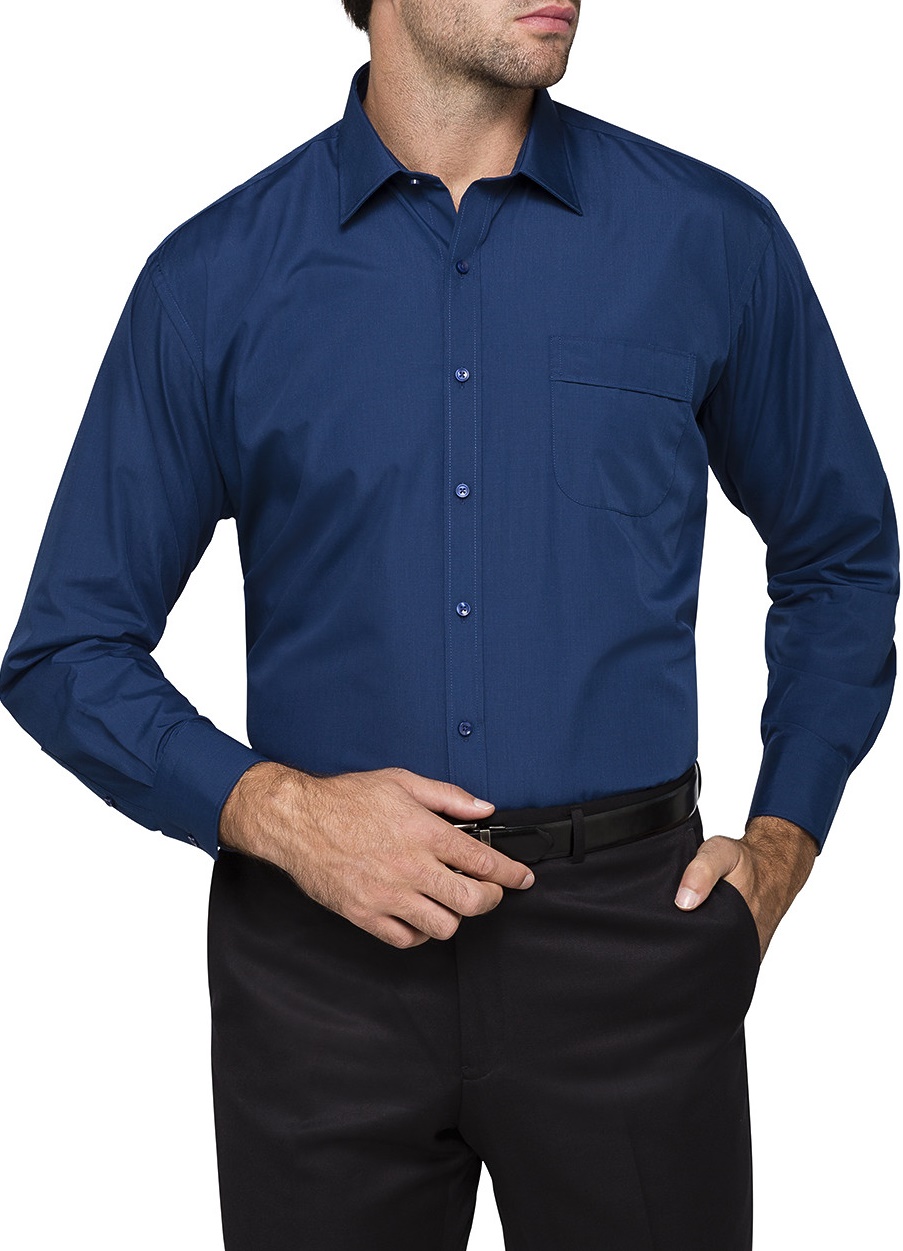 Buying business shirts online is pure bliss. When you explore the range, designs and fits, overwhelming options are available for men. The problem occurs for the big size man as the availability of plus size business shirts is limited, and they have to either go for custom-made shirts or select from minimal options. Tackling this problem plus size men face while buying business shirts are brands like Van Heusen and Gloweave shirt who have invested in a decent variety of choice in big men's shirts sizes from 47cm to 60cm neck business shirts. Buyers can have easy access to these sizes through online shopping. Visit our men's shirts size guide for more info.
You may also struggle to find the right trouser, we have the best city club trousers for you to explore.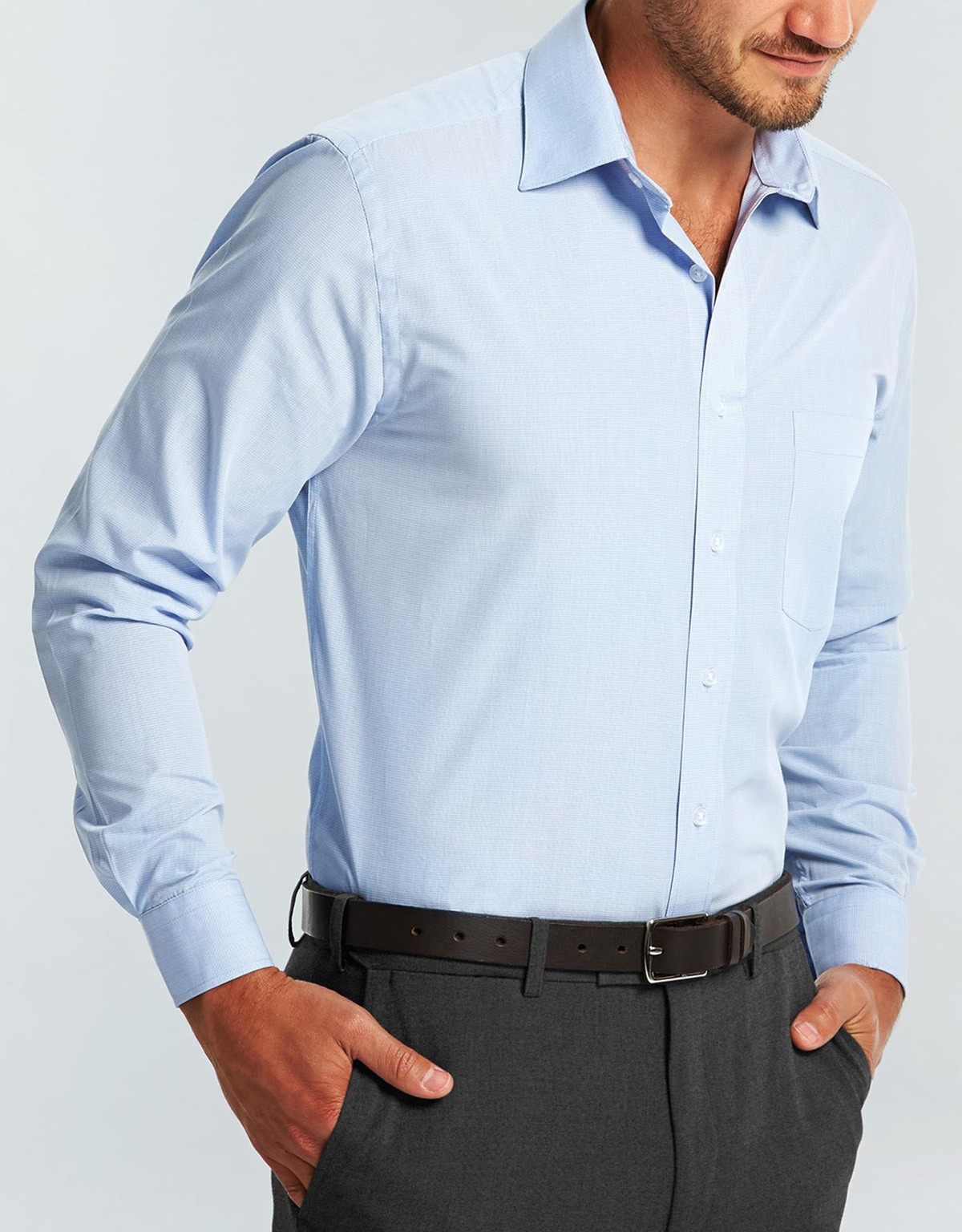 Availability of business shirts is truly bliss for the plus size man who has to struggle immensely to find a ready-made business shirt to wear. Now they do not have to fight to buy the dress material then visit the tailor, get it stitched and then benefit the size and style it offers. Online available business shirts require the buyers to choose from the wide selection and make an order. Within a minimal time, the products will be at your door-step ready to wear. Plus size online shirts have entirely taken the stress away from men and given them peace of mind that they are not now someone whose clothing availability is so hard to find.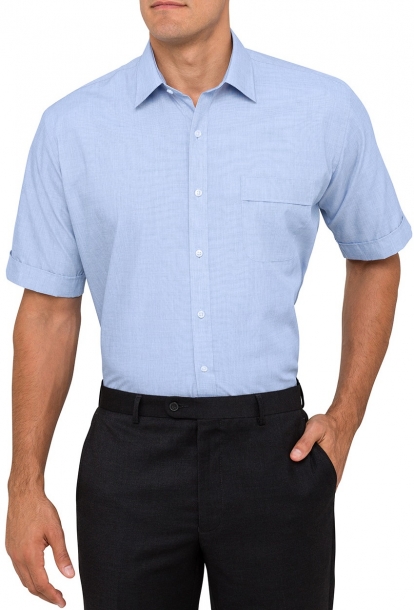 Benefits of Buying Available Big Men Business Shirts Online v/s Custom Designed Business Shirts
Convenience- One of the primary benefits of buying available business shirts is convenience. Eliminating the hassle of going to the market, buying the material and then revolve around the tailor shop for stitching. When you purchase readymade shirts, these hassles are entirely out of the way. Just make an order and get the product delivered at your place earlier. Plus size men can now have this benefit and look fabulous always.
Fashion- An office wear need to be incredibly stylish and in-trend. Either you have a fit body, or your body embraces plus size clothes, staying in fashion is the demand of the modern work culture. When we buy readymade shirts from popular brands like Ganton or buyers have the satisfaction that the latest products are available on the market and they are picking the recent fashion wear. While when we buy material for stitching, men may or may not have the current fashion knowledge and they may fall prey to purchasing the leftover out of date fabric designs.
Price- There is no denying to the fact that available shirts online are very cheap when compared to the custom made shirts. Read to wear shirts are made in bulk, and thus the raw products are bought in colossal amount thereby reducing the price of the shirt whereas when we prefer to opt for custom shirts the price of the material is always high. The additional tailor cost and time we dedicate to circle their shop for that perfect fit costs much higher than readymade shirts.
Fit, Size and Style- We cannot deny the fact that readymade shirts online are created by reputed brands, so the fear of buying old shirts does not exist. Also, plus size men can embrace the latest designs, prints and checks available in the range of men's business shirts online. Manufacturers very minutely study the standard measurement and produce the shirts in various sizes and length to fit the mass comfortably. Every man can now look reflect their style in their clothing sense with the latest dress shirts for men.
Easy maintenance and Bulk Purchase- Readymade business shirts are available in various designs and styles. Buying ready-made items mean flaunting the designer shirts with designer collars, cuffs and prints. Also, buying them is so easy through online purchase, and thus, buyers have the comfort of purchasing numerous designs and also the maintenance is not high. This truth indicates that online dress shirts are the best choice when men need to reflect their personality through their fashion sense.
Made from premium quality fabrics and designed with the latest trend, a men's business shirts online purchase is the right decision men can trust to have that perfect look for work or smart casual occasions.
It may not be an easy job to find a proper fitting business shirt for the big man, with adequate neck size, sleeve size etc. At Business Shirts Plus we try our best to have something for everyone.
You can find shirts from 47cm to 60cm neck size and you can also choose different brands in long sleeve or short sleeve styles.
Business shirt brands for big men
VanHeusen 48cm to 56cm neck or 3XL to 7XL
Gloweave    47cm to 60cm neck or 3XL to 9XL
If you need any help to find the right business shirts for you, then either you can browse our website or you can call our customer service line 1800 66 1200