No matter how well tailored suit you are wearing, unless it is accompanied by a well-fitted and mens business shirt, the idea of investing in a suit will go in vain. Any workwear gets the final look with a smart choice of shirt to eventually enhance the look and give the perfect final touch. Business Shirts Plus exactly offers what the current business fashion demands. We know that men or women do not have enough time to explore from the pool of business shirts and pick the right one. This is why our site is just about the latest and utility shirt collection for men and women with a wide range but no unwanted stuff.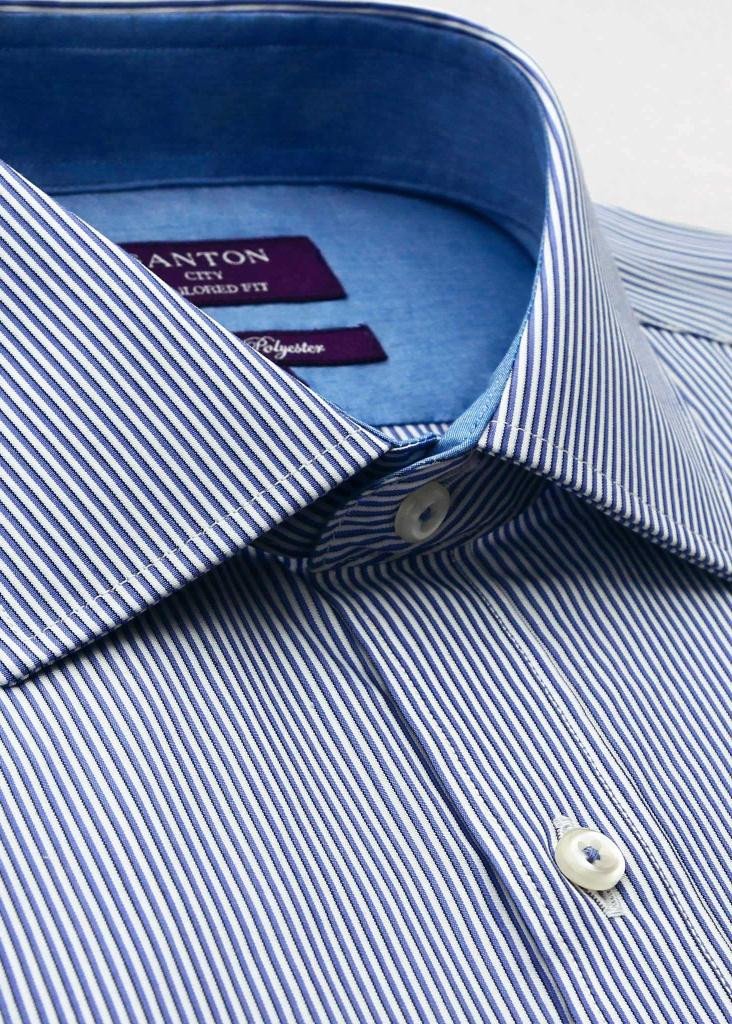 Business Shirts Plus has a huge collection of varieties of shirts to compliment workwear at highly affordable rates. Our shirt ranges from designs and styles to colours and longevity, with us have the best-chosen shirts from brands like Van Heusen, Pierre Cardin, Ganton, Gloweave and many more. Additionally, our big men's shirt collection is an amazing section for men with big size. Now man and woman of every size can find their most suitable corporate wear at one stop destination-Business Shirts Plus. We have recently introduced a new brand, buy Geoffrey Beene shirts.
Here's presenting our latest and most demanding collection to enhance your office workwear collection.
Pair your shirt with city club trouser and feel amazing.
Business Shirts Plus very proudly announces that our collection is supreme in all means and the price and the great combined discount offers we provide is absolutely impossible to find anywhere. We are an authentic and advanced online store with supreme service and unbeatable collection. Explore our range and stay fashionable, EVERYWHERE!
A Complete Menswear Online Store
Business Shirts Plus was established in 2002 and since then it has continuously helped men in Australia to acquire their favourite business shirt from a range of reputed business shirt brands. With a vision to add more glamour and sophistication to the business dress code, we are positively committed to the business of business dress and determined to succeed. We believe that clothes maketh the man and no matter how smart casual wear may look, people have an appreciation that the impressive and effective formal wear attire is simply unsurpassable.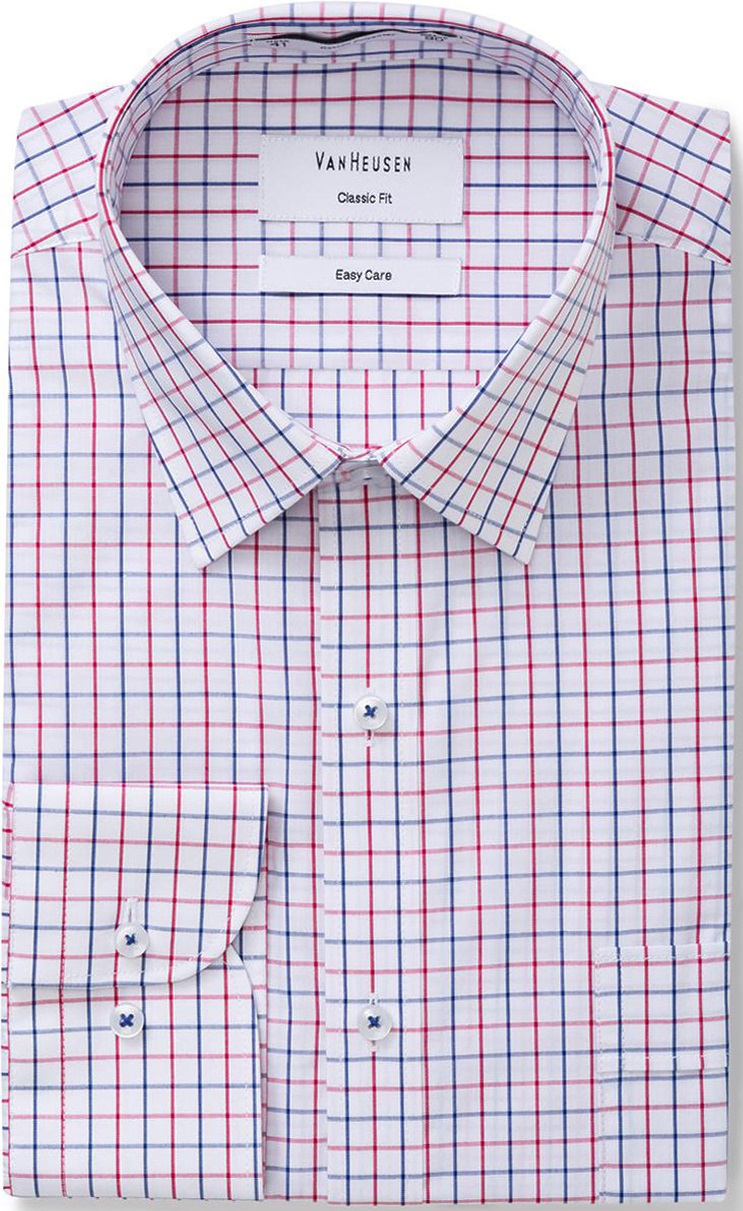 In the workplace dressing formally has its benefits. To be identified as a professional individual in the office environment, dressing formally leaves an everlasting impression on staff and counterparts and your superiors. To look professional in your arena, wearing a suitable business shirt chosen from business Shirts Plus is needed as we have quality and high-quality shirts to satisfy your needs and score the desired impressive results. But best quality business shirts for men and get up to 25% off. You have option to choose from a diverse range of brands like Brooksfield Shirts, Ganton, Van Heusen and more. You can also buy tuxedo shirts from our online store.
Why opt for Business Shirts
Formal dress is crucial to reflect professionalism and goes hand in hand with the business environment. A formal suit with the right selection of business shirts make you feel more confident and provides you with the strength to face the challenges of the business day.
When you dress formally your state-of-mind will also transform and you can work confidently and professionally.
It also improves self-discipline. A clean and tidy look with the right dress can change you a lot.
A great suit and business shirt add an extra level of maturity to your persona and make you appear more professional and challenging.
Create an enigmatic power of visuals with a fantastic array of business shirt choices.
In a fast-paced world, it is essential to leave that first impression when proceeding with the task at hand. This is why picking the right dress shirt from the range of brands and style options available is so imperative.
An array of Reliable Brands at One Store
Business Shirts Plus takes pride in dictating that our store is well leveraged with reputable brands like Bracks, Brooksfield, Calvin Klein, Ganton, Gloweave Shirts, Pierre Cardin and Van Heusen. Each of the brands we have on our online store is known for its commendable range of business wear.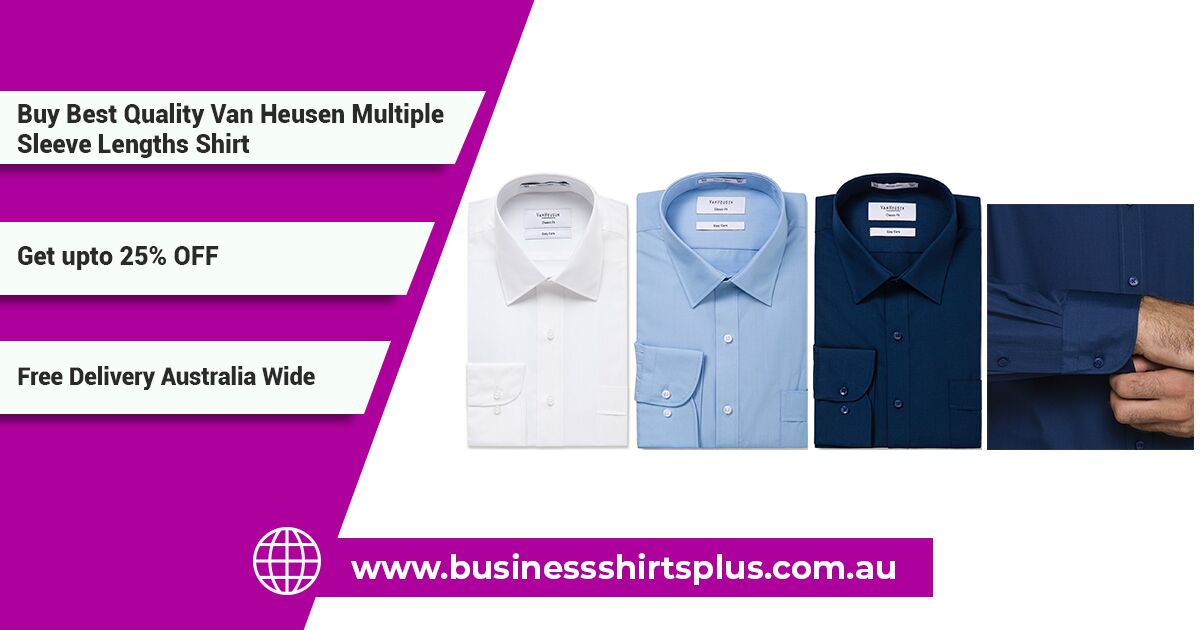 Van Heusen is known for the dress shirts with varying lengths in sleeves. The designs and colour they offer are also loved by the youth.
Gloweave is highly recognised for the two main body types of business shirt collection. The contemporary range for a modern trim silhouette and Slim Fit shirts for the fit and youthful bodies.
Adding to the wardrobe, Ganton shirt is known for the range of shirts with approximately 30 necks and sleeve combinations-hard to find with any other brand. The fabric and quality is just par excellence. Also, the various styles and fits they offer covers the range of body types. From classic fit to the Slim fit all are available with this brand. But the most attractive zone of the range is the designs they cover. spread collars to peak collars and top-end fabrics in a great variety of designs, all are available with this brand. You can depend on Ganton for the best in business shirts.
Other brands are equally competitive in manufacturing great business shirts and provide multiple style options for men. The most popular business shirt type you can find with us are:
Range of Collars: Collars are a very essential segment to identify the best-suited business shirt. Men are lucky to sport narrow, wide and medium-sized collar shirt. From widespread to stand ones, pick what you think elevates your style.
Colour and Patterns: We knows that you can play safe a formal look such as with white and blue, but there is a sea of options in colour for business shirts that should be given the privilege. And not just the colours, it is time to play with designs and go for checks, stripes, geometric designs too and team it up with the right accessory and look fabulous.
Our Accessories Collection is Simply Awesome
Business Shirts Plus is not just limited to offering quality and varieties of shirts. We are truly trying to appear as the complete destination for online men's wear and thus our accessories collection is what you need to explore and check out our latest collection. Our collection of Italian silk ties are tailored to the modern style demand with high-quality fabric and great designs.
The print and colour of our collection we have are just what you need to enhance your look. Not just Italian ties we also have Italian designer and artisan design cufflinks. This is exactly what your French cuffs require. With multiple designs and colours, with emerald patterning and pearl-studded, our cufflink collection is unique and affordable.
One Store-Fits All
The most profitable fact about connecting with the Business Shirts Plus online store is the availability of the range of clothes we offer for men. Not just limited to formal shirts and accessories, our collection extends to buy designer ready to wear formal suits. Men of any size from the youthful body to big size men shirts, all can shop for their favourite formal wear from a single store. We intend to make every buyer feel comfortable and happy by linking with us. Browse the latest and bespoke formal wear from our site and benefit great saving discounts too.