Big Men's Shirts Online
We all know the choices of business shirts for big men are limited and the team of Business Shirts Plus understands this and that is why we have the right collection of big men's shirts for you to choose from.
You can find a range of different brands of plus size shirts on our website as not all manufacturers make plus size shirts, we have done our best to get you the best big men shirts online.Here is neck to body size coversion list for your reference. 47cm = 2XL, 48 & 49cm = 3XL, 50cm = 4XL, 52cm = 5XL, 54cm = 6XL, 56cm = 7XL, 58cm = 8XL, 60cm = 9XL.
Chekout the size guide for more info.
Buy Plus Size Shirts
Considering the limited options available it is better to explore and buy big man shirt online rather than going to different stores to explore the options.

It's faster and easier to find the right neck size and sleeve length based on your need.
Another advantage of shopping online at Business Shirts Plus is that you have a variety of brand and in the physical store you may end up finding expensive options only.
We also have big men classic polo shirts which might be just perfect for you if you are considering casual wear.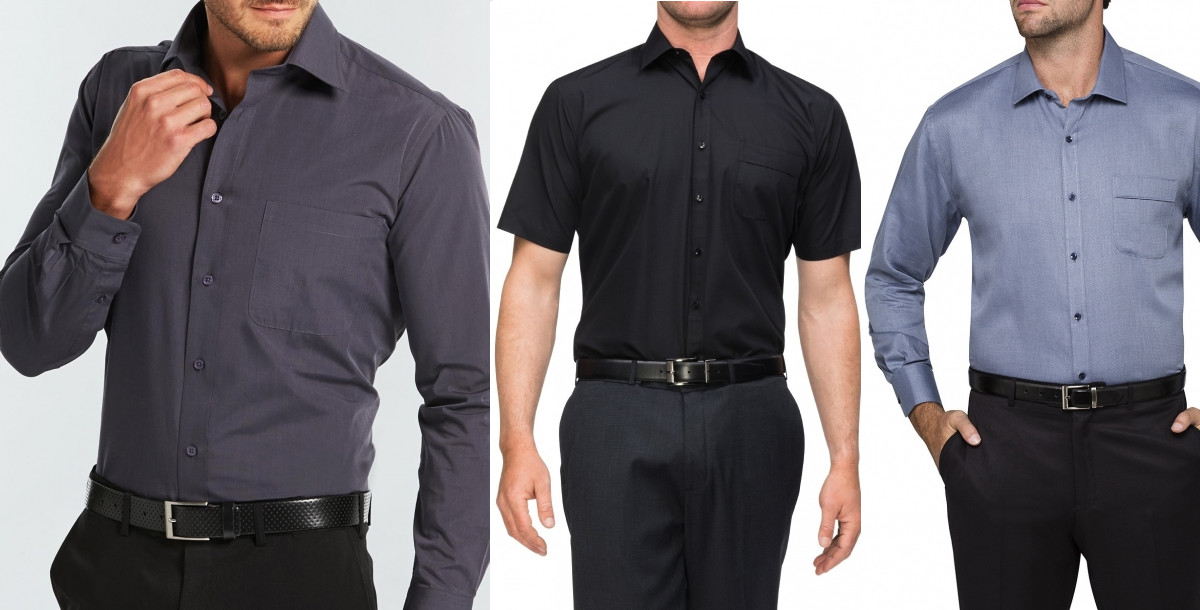 Big Men Shirts Colour
We can proudly say that you will be impressed with the variety we have. You can find white, black, many shades of blue, grey, red in checks and stripes, mostly in easy-care, easy-iron fabrics. A great choice in one spot!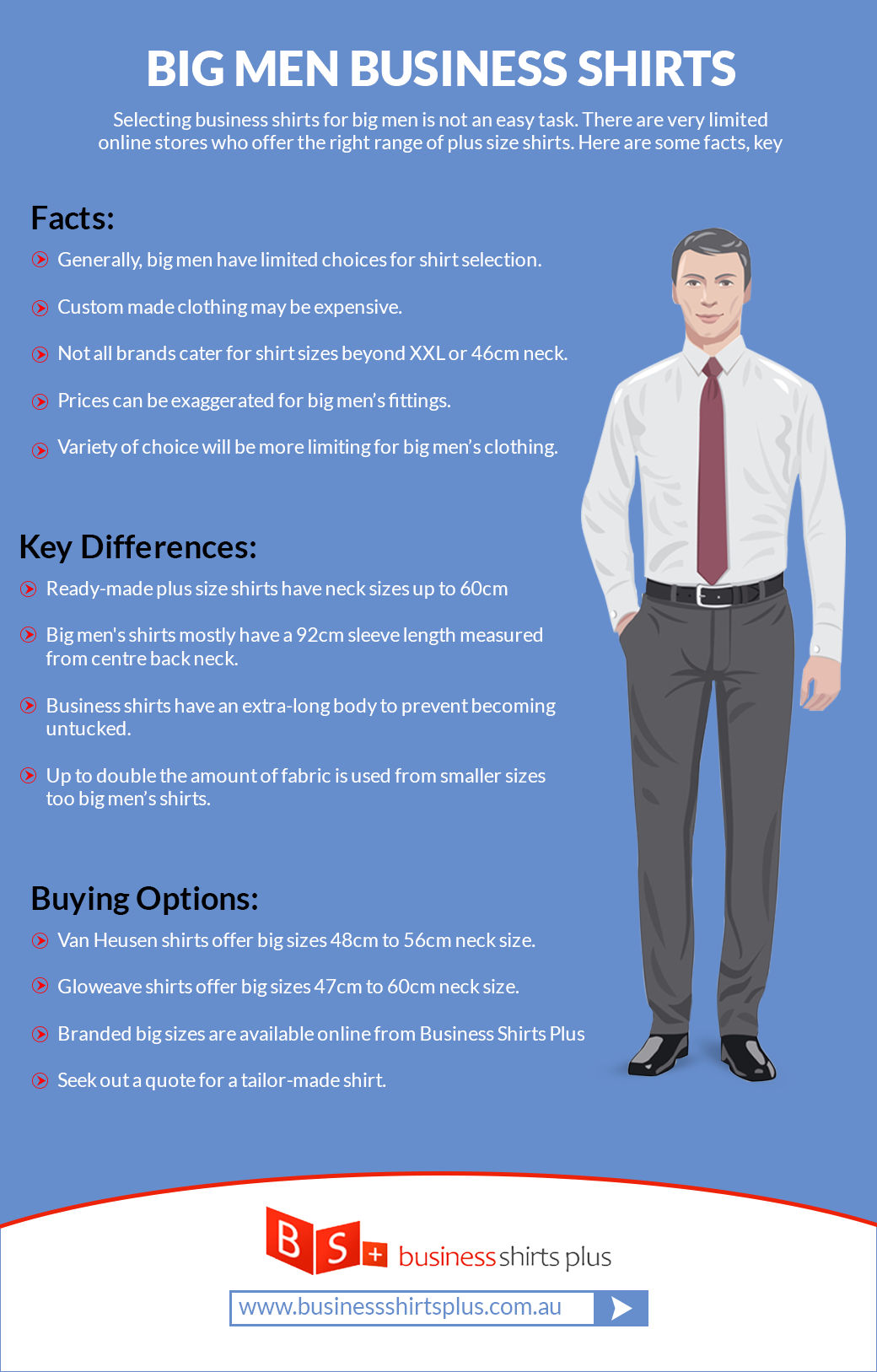 FAQ
Q. What are the famous business shirt brands for big mens shirts?
A. This revolves around what size neck is available, from Gloweave up to a size 60cm neck and from Van Heusen up to a 56cm neck. Both these brands are famous names in Australia.
Q. What is the largest size big mens shirt available in the market?
A. For a ready-made shirt it is 60cm neck, however, a tailored made shirt, of course, you can go beyond that.
Big Mens Sizes
Above could well be the largest selection of big mens shirts in one spot. Combining the offer from Van Heusen and Gloweave makes this a serious choice of styles and lots of colours. We hope the choice will inspire you to buy at least 4 shirts and get free delivery and a 25% saving each time you buy business shirts online