Are you in a career where professional business attire for women is vital, and you need to look the part? Investing in the purchase of a women's suit may have some positive results. The look of a women's business suit implies authority and may foster respect. Couple that with a business demeanour and a friendly personality and you are sure to impress. And yes, you must "dress to impress".
Women's Suits
Fortunately, women's suits are sold as separates, for example, buying a women's suit pant in say size 16 and a women's suit jacket size in 14 is no problem furthermore, a women's suit skirt can add to the diversity of your suiting outfit. If you fancy a women's waistcoat that will add a fourth item to your suit mix. When starting in a women's corporate wear outfit. You need not go past three basic colour choices, black, charcoal or navy. Your choice of a women's business shirt can add colour to the sombre tones of the basic, but dominate women's business suit. Make sure to check out Women's shirt size chart page for all required info related to size guide.
Women's Suit Jacket
A women's suit jacket is fashionable in two lengths the first a cropped jacket that fits about 15cm below the waist is most popular and secondly a longer jacket that covers your seat. One button front is the most popular which looks fine open, or buttoned up when required. Lapels are plain, or a notched lapel style and the front pockets are flap or jetted. Sleeve buttons on the cuff are standard three buttons and mock buttonholes.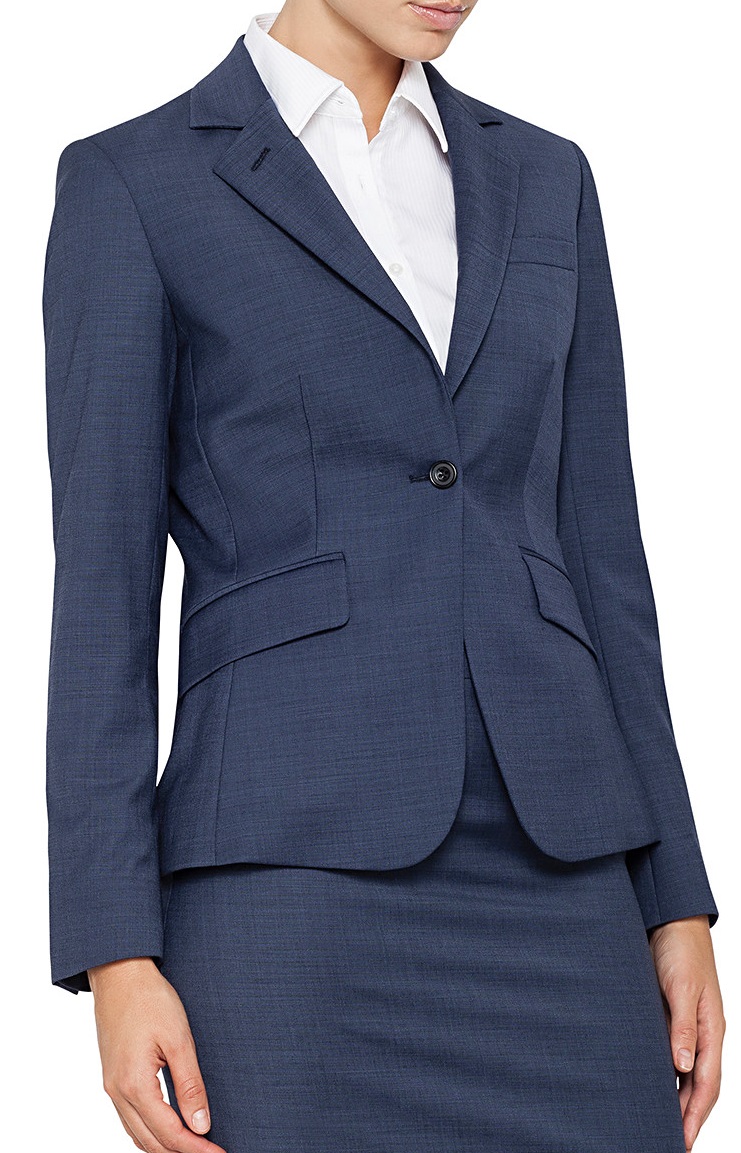 Women's Suit Pant
Women's suit pant styles fit into three general types, one, a utility pant style which is a roomier leg and deemed a classic cut. Secondly, a slim leg style to the ankle and thirdly the cigarette pant is slim to very narrow and a length around 10cm above the ankle. Pocketing can be various; our offer is two jetted back pocket and side pockets on the slant or verticle—additionally a coin fob pocket on some Gloweave women's pant styles.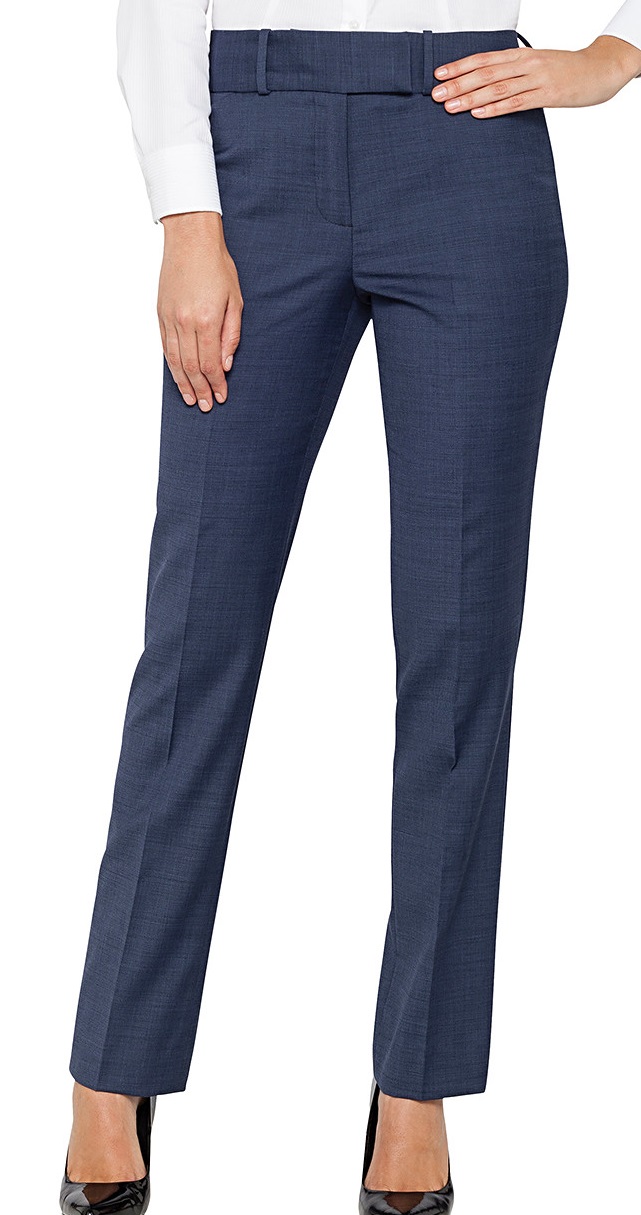 Women's Suit Skirt
Women's suit skirts come in three general shapes. An a-line skirt is generally to the knee depending on your height and wide enough at the knee not to restrict movement. A skirt style that taper's to the knee is more shapely for women and is more sort after. The pencil skirt is more restrictive, mostly above the knee and a narrow fit. Other features to note are functional pleats and non-functional pleated detail on knee-length skirts. Also, some skirts may have front pocketing.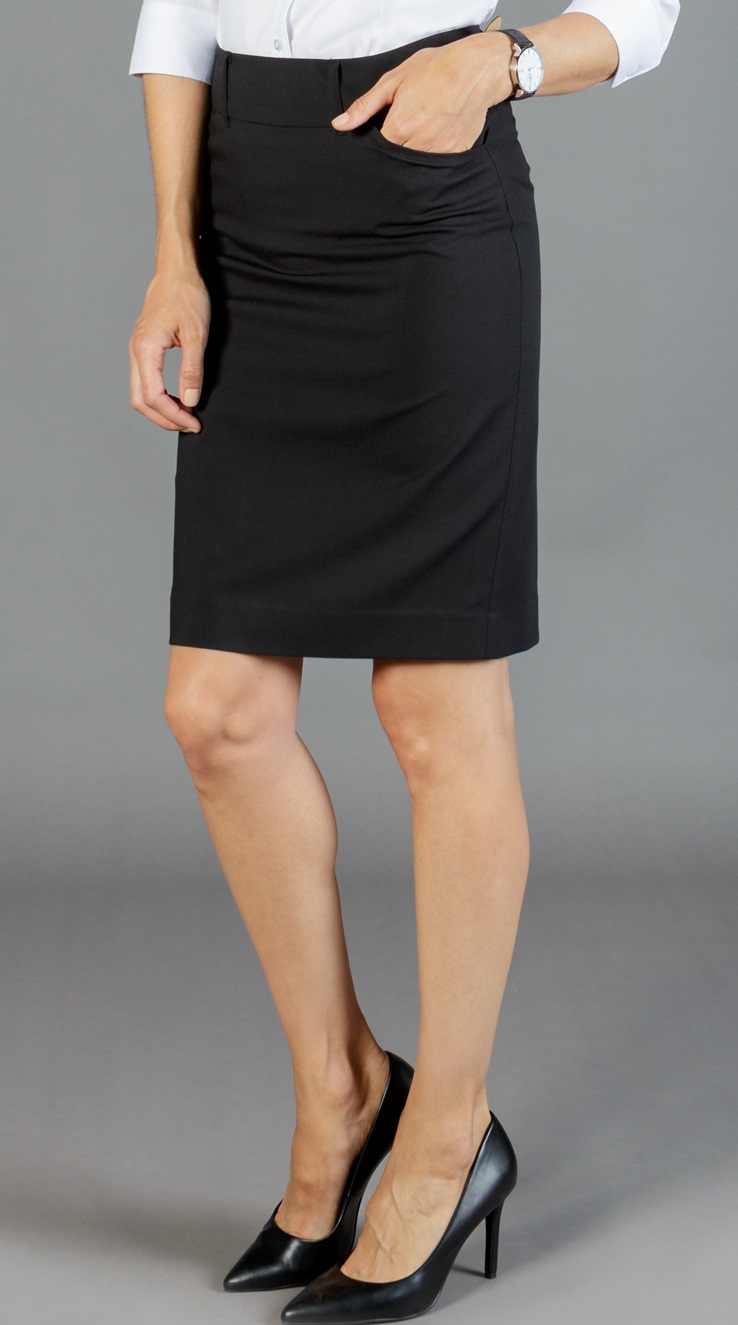 Women's Suit Vest
The versatility of purchasing a women's suit vest is twofold; worn under the jacket is excellent, especially for cold weather. However, at work, your waistcoat can do the job of the jacket still dressed but less restrictive, and it creates another look to your pant-suit or skirt-suit. Our featured vest is a four-button front with jetted pockets and same fabric back and front.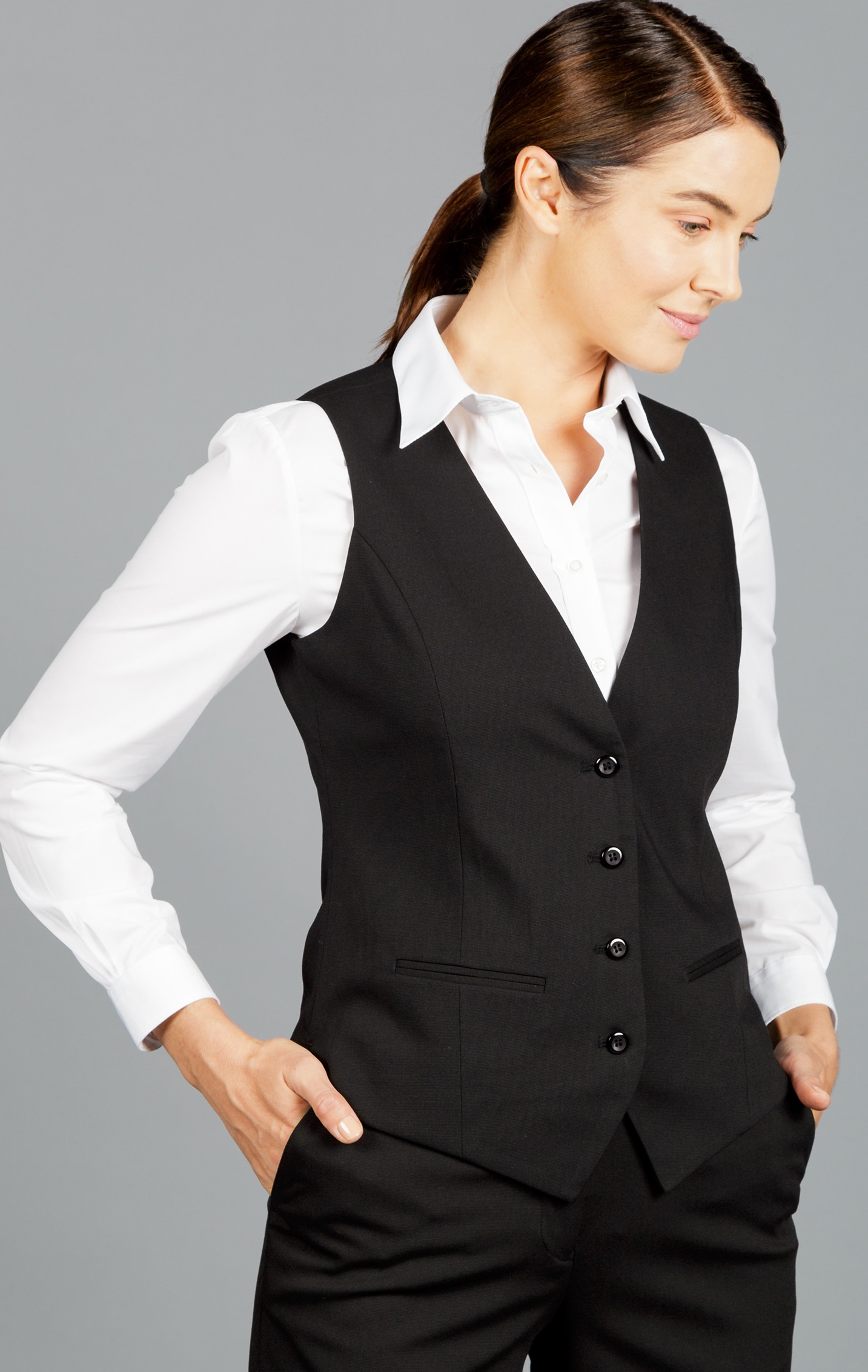 Women's Suit Fabrication
There is one thing that shifts the pendulum on price and quality, and that is wool!  The pros and cons of having a women's suit with wool or having a synthetic suit are arguable. A wool or wool blend or wool stretch suit will give you longevity, and a smarter look as a wool blend will drape better and mould around your neck and shoulders. However, dry cleaning expenses are a further cost. Plus wool is not cheap. The alternative is poly/ viscose or various synthetic blends, which can create a washable suit and is substantially less expensive than a wool blend suit. Washable suits can be useful for travelling and no dry cleaning expenses. Ultimately it comes down to price and how much you can afford.
Women's Suit Colours
Although there are some beautiful pastel coloured suits out in the market in most cases, they are not appropriate for the workplace. Women's suits for workwear need to be serviceable; that's why black, charcoal and navy are in abundance. Try mixing from skirt to pant and go beyond a white shirt, for colour and variety, try blues, reds, pinks and greys and striped shirts too.
Women's Suit Sizes
As mentioned earlier suit components are sold separately at Business Shirt Plus. Our brands Van Heusen and Gloweave together encompass sizes 4 to 26 for jackets and 4 to 30 for pants 4 to 24 for skirts which satisfy the plus size women's clothing in Australia.
Women's Australian body size measurements below; not garment measurements.
Women's Size
4
6
8
10
12
14
16
18
20
22
24
26
28
30
Knit Size
XS
S
M
L
XL
2XL
3XL
4XL
To fit: Bust (cm)
75
80
85
90
95
100
105
110
115
120
125
130
135
140
To fit: Waist (cm)
57
62
67
72
77
82
87
92
97
102
107
112
117
122
To fit: Hip (cm)
83
88
93
98
103
108
113
118
123
128
133
138
143
148
Women's Suit Prices
At our online store, https://www.businessshirtsplus.com.au we offer savings when you buy multiple items. For example, the purchase of a women's suit jacket, a pant, a skirt and a shirt is four items which give 25% off saving on our keen prices. Our brand names Van Heusen and Gloweave are long-lived quality backed brands. So please stop and consider our businesswear for women.
Plus every order we process is Free Delivery in Australia.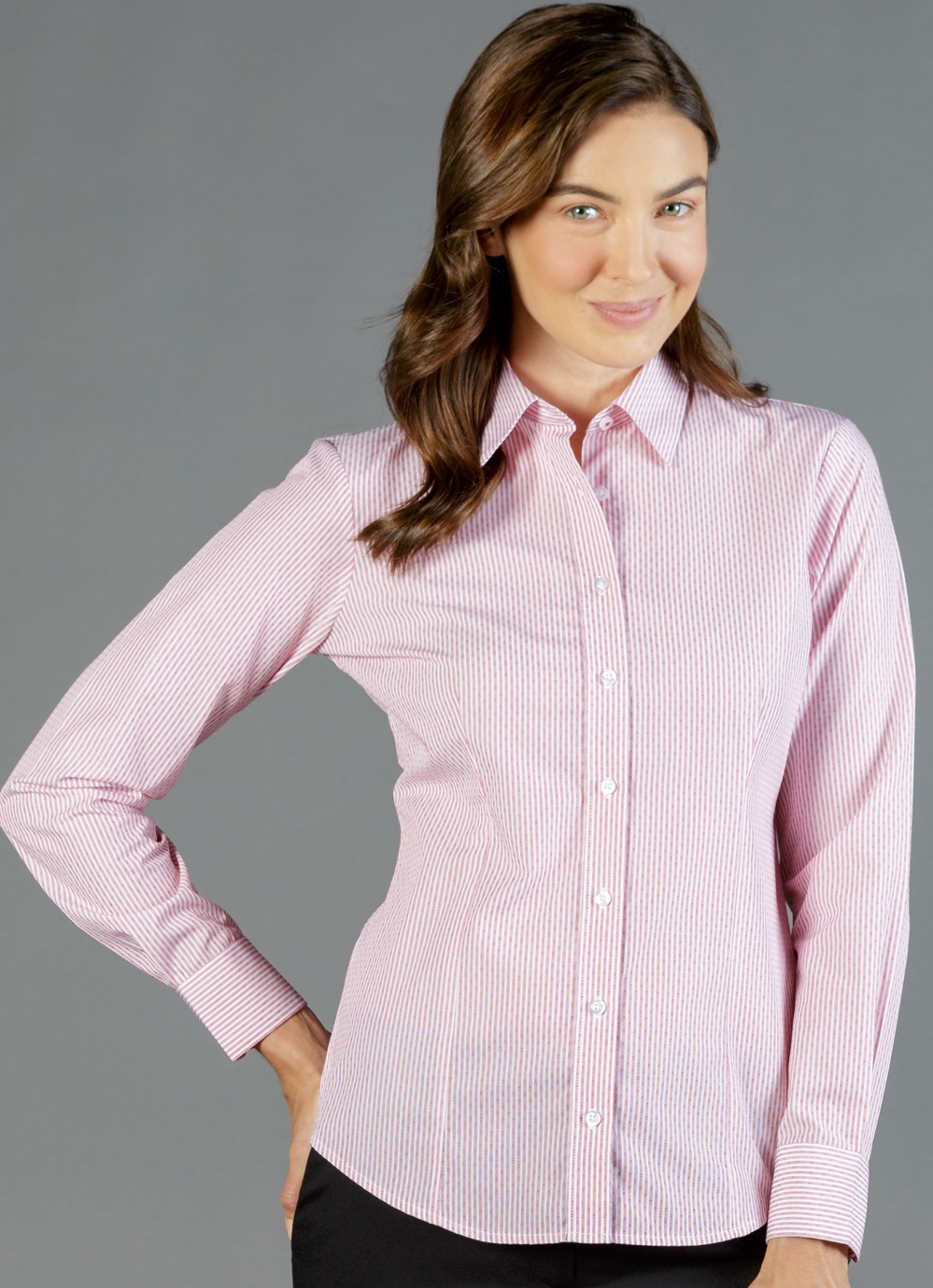 See our blog relating to women's shirts for work.