It is of utmost importance for women to dress in the smartest way possible to appear professional in their line of work. However, it is also essential for women to blend style and formality together to turn everyone's eyes and attention towards them.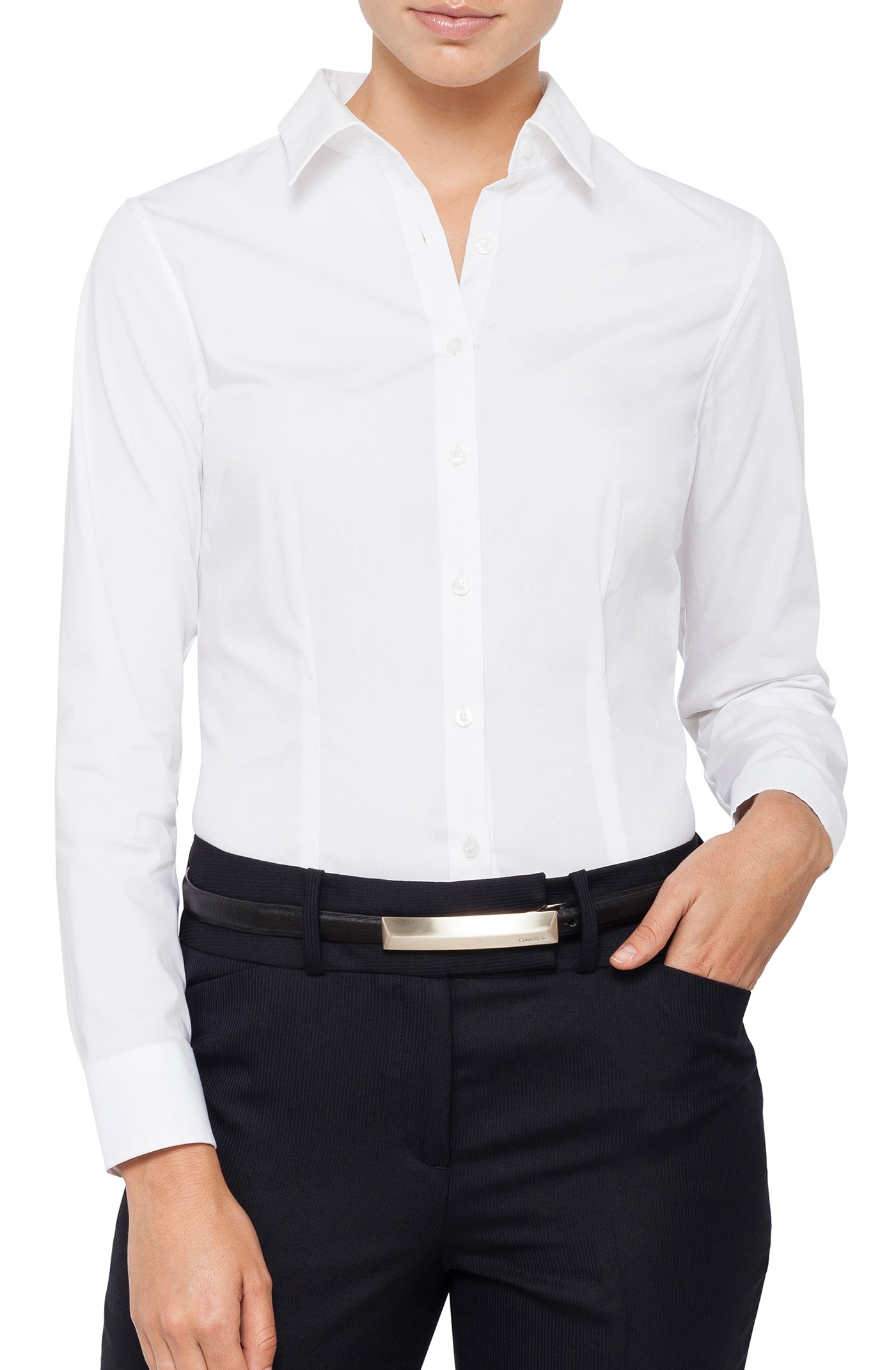 However, it is often difficult for women to choose the correct clothing for professional work since new brands are emerging every day with more modern and unique clothing products. We at Business Shirts Plus aim at providing the best guide possible to help all the beautiful ladies out there to choose the correct women's business shirt possible. Make sure to check our women's shirt size guide and buy the right size shirt.
Look for reputed business shirt collections for women
There are many ladies dress shirt collections available for women to choose from at the get-go. However, choosing the correct one is often best left to personal taste and purchasing power. We at Business Shirts Plus suggest women's business shirts from reputed famous brands. Buy multiple Van Heusen Business Shirts for ladies and get up to 25% off.
You need to be prepared for any business occasion like job interviews and essential presentations required by your boss. Whatever the occasion may be, dressing professionally is extremely important.
Gloweave Business Shirt brand is another popular name in Australia who produce ladies business wear.
You need to wear professional yet stylish clothing to give a sense of exuberance and professionalism. One can wear professional ladies shirts with skirts and trousers. Business formals and business casuals are the most preferred types of clothing that can be worn by women.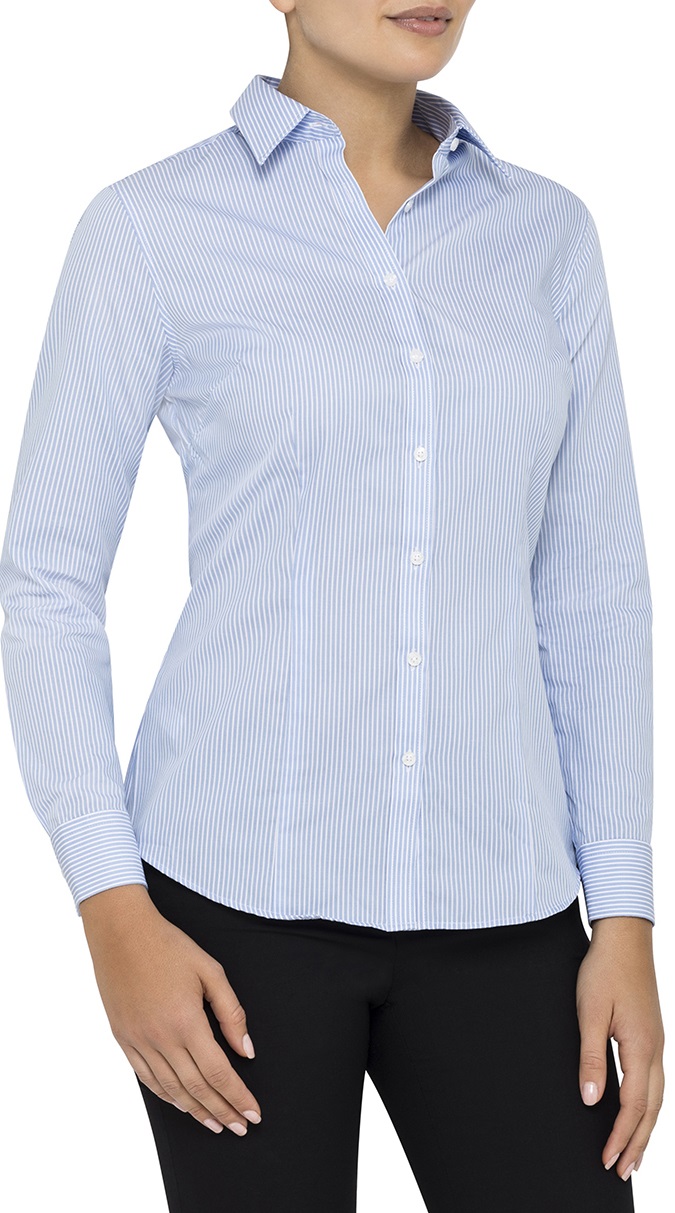 Business formals include wearing a shirt with a blazer on top, along with full-length ladies trousers. One can opt to wear a skirt instead of trousers to look elegant. This is most preferable when your professional workplace follows strict dress code policies. You can also wear business suits along with dress pants and a tie.
Business casuals involve wearing a shirt with collars or a sweater/cardigan with minimum knee-length skirts. Casual shoes and even high heel shoes can be worn along with this combination. This professional clothing style is more generally acceptable in less strict and less conservative professional workplaces.
Colour and quality of a business shirt matters
Just because you now know what to wear in your professional workspace does not mean that the selection process is now over. You are guaranteed to get baffled by all the dazzling ad stylish yet formal colour choices you will find in the market. You will want to buy all but your purse won't.
So how do you buy the exact correct formal clothing available in the market? The proper colour selection will drive home your formal attire that is sure to impress your bosses and colleagues, without being too improper in a workplace.
The best bet that you have is to go with simple and darker colour patterns. Since this is your professional workplace, you will want to concentrate on finishing your tasks at hand with full concentration. Flashy and bright clothing will make it difficult to work with men commenting on your attire behind your backs, with showers of appraisal and roses thereafter.
We have a huge range of white business shirts for men and women to choose from. You can also find black shirts in our online store.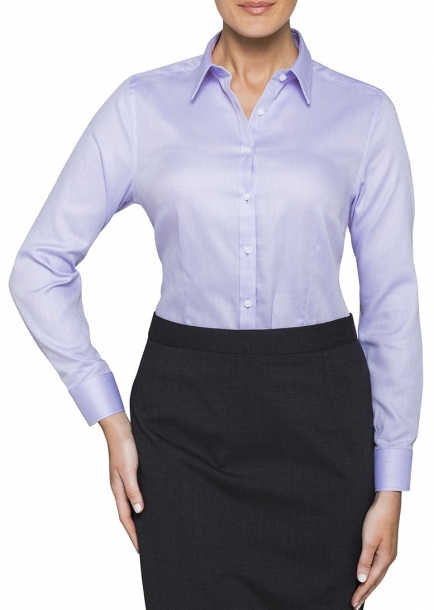 Darker primary colours like black, grey, dark blue and brown are common favourites among professional women all around the world out there. However, fashion changes constantly with time. Newer colour textures are becoming more popular with new and unique dressing styles being created every day. In this modern age of technology and paparazzi, a little bit of informality will not hurt.
For business white shirts for women are a basic so consider lighter colours like cream, velvet, crimson, and silver are being accepted in professional workspaces, with major corporate houses becoming more and more relaxed with dress codes in the office. So feel free to show the lighter and brighter part of you in the workspace, and be ready for showers of affection from colleagues, or better yet, your boss. As far as quality is concerned, it is better if you stick to branded clothing, as they generally have good reviews and do not compromise on quality.
How often should you get new business shirts collection?
It is the general rule of thumb to buy new clothes when your old clothes are too unprofessional to be worn publicly. When your old clothes are torn and shredded by constant wear and tear, its high time to get a new set of clothes. Matching sets of skirts pants and jackets make the preferred women's suit when you decide to outlay some money, meanwhile, a new shirt is a good place to start.
However, trends are changing among the women in professional workplaces, with many often preferring to buy clothes when an occasion calls for it. For example, a lady might buy a new skirt either when the old one is all torn and tattered, or when you decide to shift to a new office, that calls for a very important interview from your boss. Special corporate events might also warrant the decision to buy new clothes, but the final decision is all yours.
Why more women are choosing to wear business shirts at work?
Demand for business shirts in women's office wear is multiplying and holding a great place in women's wardrobe. Shirts are renownedly stapled to men's wardrobe are now taking a leap and women are showing an inclination towards them. As more women equal up the gender divide thus more women are moving towards the corporate sector, the demand for formal attire in women has increased. It is a crucial factor that leads to driving business shirt demand. Explore the full range of corporate wear at BSP.
We understand the change in women's style and interest that has given an incredible boost to this formal and casual business attire. Therefore our women's business shirts collection for casual and formal style includes an excellent selection for women.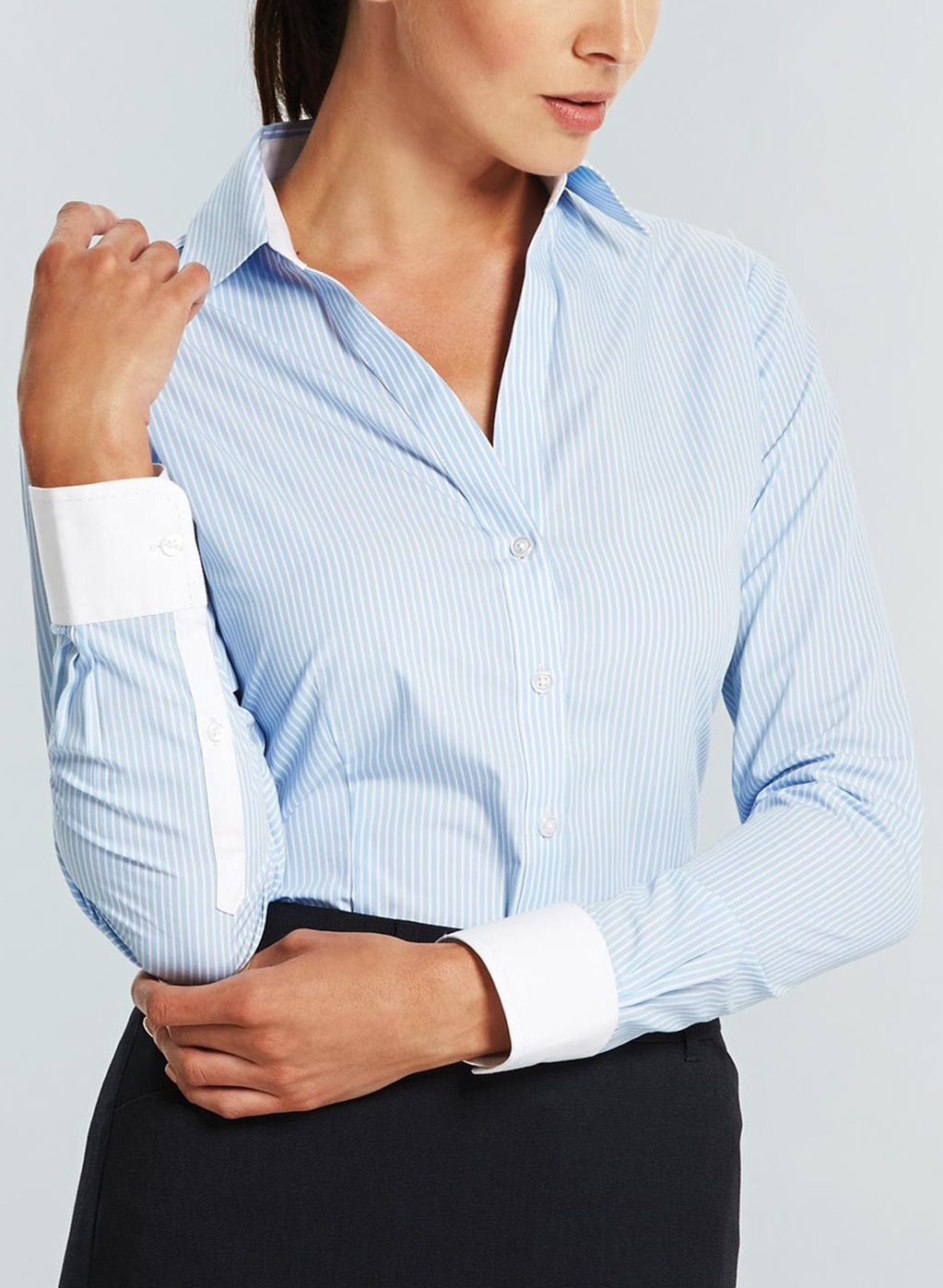 Reasons women are opting for business shirts
It is very commonly said, that "Do not judge a book, by its cover" but on the other side of the cover is attractive, there is a possibility that it will drive attention and appreciation. The same rule applies in corporate life too. The more presentable you look, the impact on office becomes unsurpassable.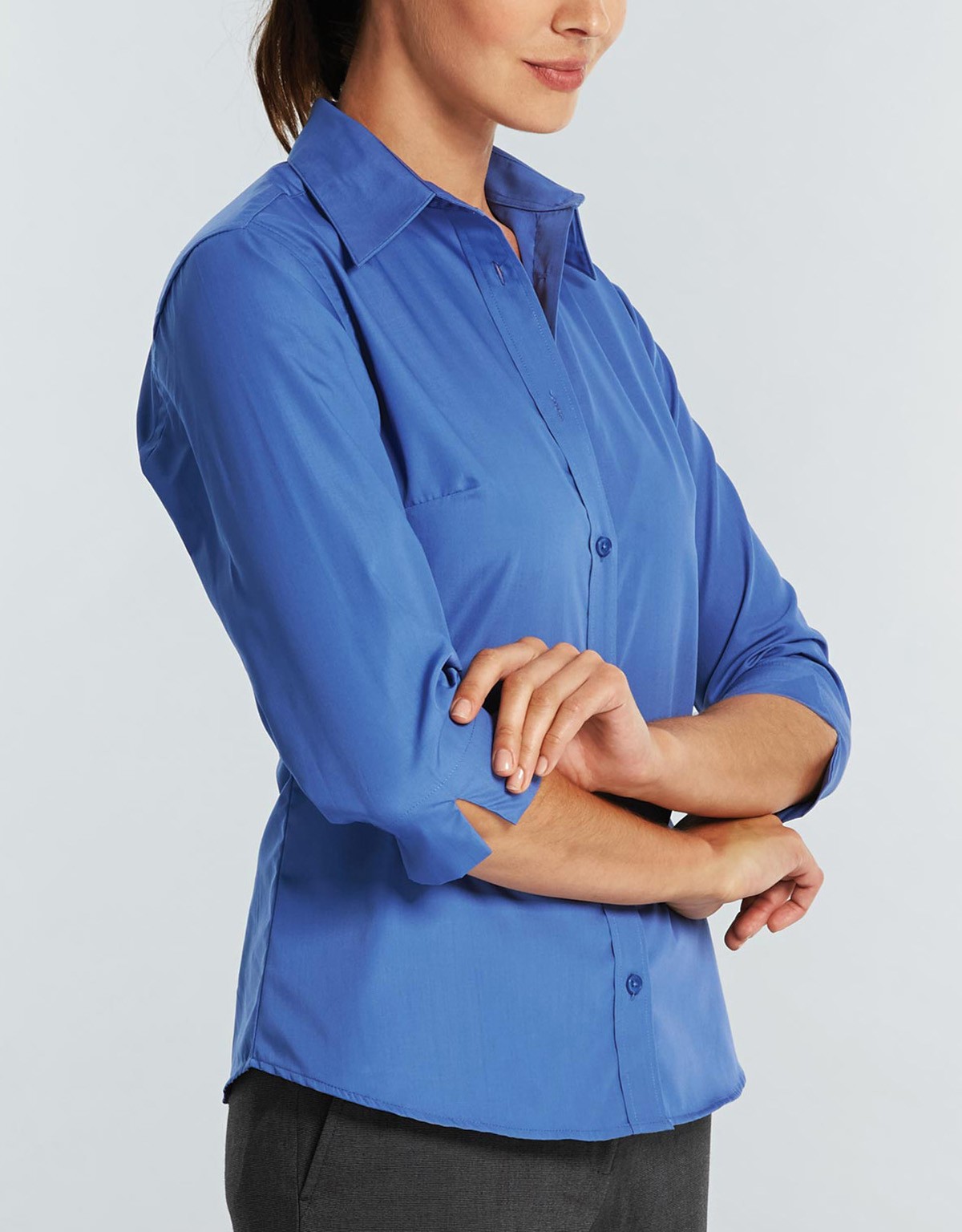 Office wear includes a variety of styles and components. From authentic dressing style to the hair, make-up, accessories, shoes, bags and other things plays a very crucial role in determining the flawless office look. Among all other matters, if women choose to wear the perfect business shirt online, then nothing can stop her from excelling. When you buy great business shirts and wear them for the office, the prime benefits are:
Comfortability: Business shirts for women are now in easy-care fabrics and make for a comfortable item and pleasant styling. Office wear has to be very comfortable because a person has to wear it full day long and this reason is a driving force for women to head towards opting for business shirts. Business shirts are available in a range of styles like a full collar or stand collar, full sleeves, half sleeves and 3/4th sleeves, checks, pattern and plains or different cuffs sizes. Women now have the choice to pick their preference from a vast range. Business Shirt Plus take massive pride in the fact that our collection for women's online business shirt purchase is fantastic and driving. We have the selection for women of every size. A good business shirt for women from brands like Van Heusen and Gloweave can inexplicably elevate their comfort and style.
Improves Productivity and Enhance Confidence: A women when dressing in style with comfort, it is sure to embed good productivity in work, and the confidence she beholds gives up the courage to take up new challenges with positivity. A formal business attire reflects positive attributes like trustworthiness, competency, authoritativeness, and vision. The right selection of business shirt empowers women and provide them with the right direction and certainty.
Break Stereotypes: A proper formal shirt or casual shirt in the office, help women to break the stereotype and give them a more confident and professional look. The business shirt provides a power dressing to women and helps them improve their position in the corporate sector. Imagine, if you went to the office in a shabby dressing style. Surely you will go unnoticed, and there are chances that you will miss some significant projects.
Impression Matters: One of the straightforward ways to leave an everlasting impression on the people is the visual appearance. In a fast-paced world, no one has the time to investigate much but a well-dressed person in just a few seconds leaves a mark forever. So why not benefit this significant fact buying fabulous business shirts online from our website.
Affordability: Yes, it is a great reason many women are opting for business shirts. Business shirts are full of convenience. Being light on fabric, durable, super soft and easy care, they are not very pricey. Why would someone spend a lot of money when they can find quality online business shirts easily. Get up to 25% OFF when you buy more, get cheap women's business shirts online.
Office shirts are mostly made of pure cotton, cotton stretch, or poly/cotton or cotton/poly fabric. This is the prime reason they are very comfortable to wear and reflect the great style. Also, the availability of various styles, colours and patterns are making them a favourite buy for modern age women.
So why not opt for trending and gorgeous business shirts online from Business Shirt Plus and elevate office style with confidence. There is no doubt that Business Shirts boosts courage and poise in women.