In a professional surrounding, it is imperative to dress like professionals. Dressing sense in the professional surrounding marks a huge impact on the success of the career. Though every professional surrounding is different and there is a need to dress accordingly, there exist certain guidelines that men and women can follow to elevate their business attire and look splendidly impressive.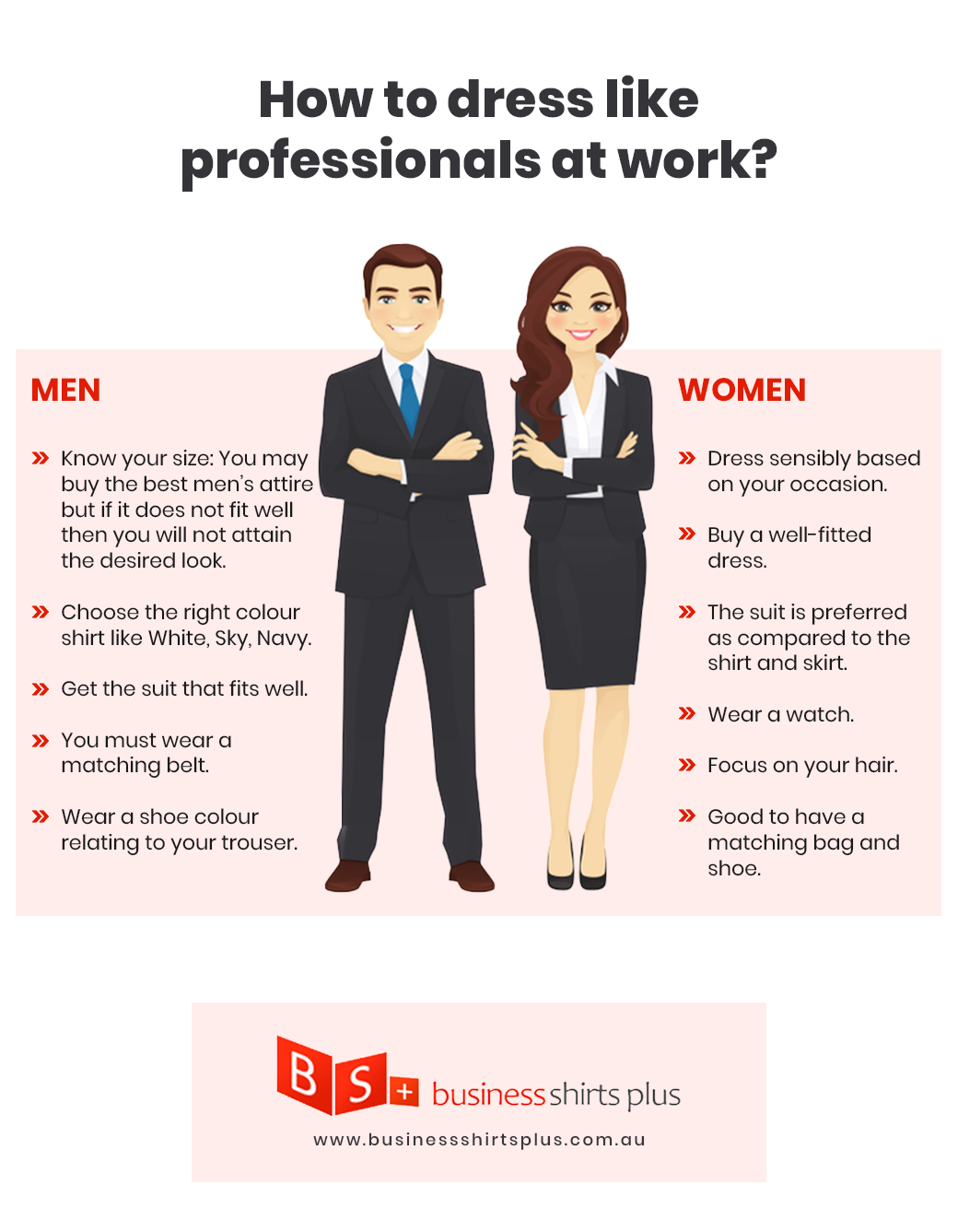 For a professional dress-up, there exist 5 guidelines that when followed by individuals give them a complete professional make-over.
Choose Dress According to the Job Necessity: When we decide to pick the formal business attire business shirts drives the prime attention. A formal business when rightfully carried by men and women, their business look gets complete immediately. But before picking the right formals for the office wear, one should always read the guidelines provided by the office. Many workplaces have certain guidelines regarding formal wear while some allow employees to explore their taste and dress up accordingly. This does not mean that one is free to wear anything, this freedom is limited to business casuals only.
Current Season: Worldwide the formal dress up code changes with the season. Summer is for lighter fabric and winters are the season for layered clothes. Employees make their choice as per the season to look perfect each day in the office. In summers light coloured women's business shirts with the fabric like linen, cotton or other soft fabric are the right choice. In winters dark coloured shirts are acceptable and the evergreen white colour shirt is acceptable throughout the year. One can never go wrong with this iconic colour.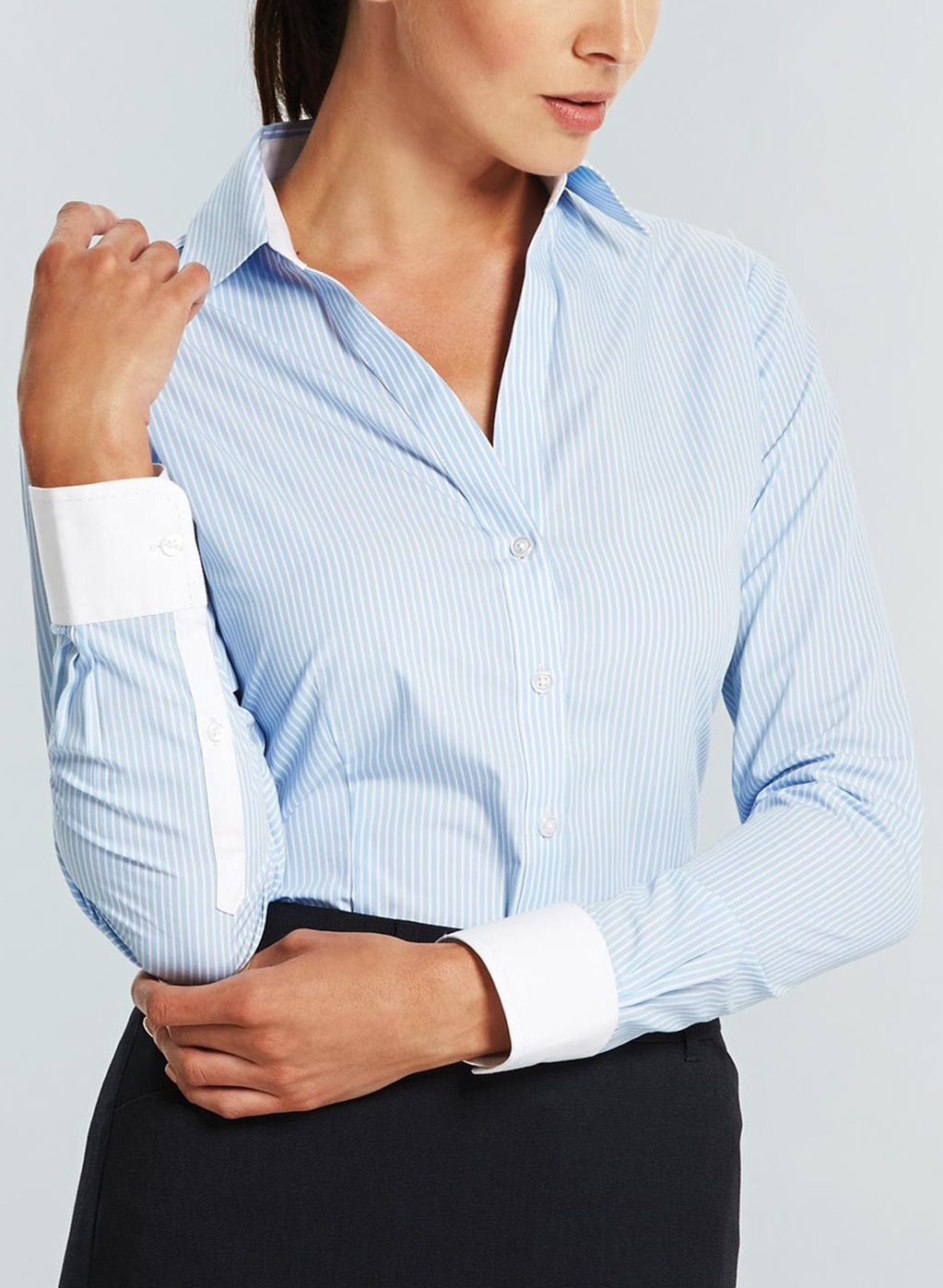 Right Color Combination: Any organization do not stamp any set of colour pattern for the employees to follow but in general fashion experts always target the medium to light colour shades for professional attire. When it comes to

men's business suits

dark shades like brown, navy blue, back, coke or grey when combining with lighter shade shirts like lemon yellow, pink, white, light blue etc. looks absolutely stunning. But if the employee desires to choose light shade suits then vice-versa of the shirt colour combination will go smoothly. Sometimes, an employee finds plain shirts as a boring option, for a range of business shirts in stripes, checks and patterned are available in the market and they can pick their choice from that range.
Observe What others are Wearing: Many employees find themselves highly confused about what exactly they should wear for the office. For the observation is the best idea to draw ideas. Also, internet research and reading various blogs on professional attire will offer perfect ideas. Never hesitate to consult the other employees because it is better to speak than to be dumb and dress awfully wrong.
Embrace Grooming Regularly: For a complete and attractive professional look, grooming with perfect attire is the combination one should never ignore. Regular showering, use of good perfumes, a nice hair-cut, small and elegant jewellery for women, minimal make-up and completely tidy look should be adopted by all employees.
Now as we have discussed a lot about the dress code for men and women to follow, let us have a deep discussion on tips for choosing the right business shirts for men and women.
Tips for Buying Business Shirts for Men and Women
Don't we all want to look absolutely perfect always especially in the professional surrounding? Well, this can be easily achieved if we buy the right business shirt and carry them properly. This one right choice can elevate self-confidence and boost the energy to give the best from within.
A right fit shirt is all you need to look gorgeous in your professional attire. Buy the right fit business shirt from the store and if you want to truly explore an array of shirts, then the online store is the right destination for you. Business shirts come in a range of fit styles like a normal, slim and loose fit. Analyse your body type before making a final decision.
The fabric of the business shirt plays a very important role in offering a comfortable and stylish look. Check for the work environment like indoor work or outdoor work and then pick the fabric for you. Be it, men or women, right fabric choice gives an elegant look and comfort both. Cotton, fine cotton, linen, silk, flannel are some fabric that is most commonly used for making business shirts.
The right collar selection is essential to truly enhance your facial features. There are varieties of dress shirts collar like a casual collar, wide spread collar, band tip collar, wing collar or spread collar. Each type has its function and thus choosing the one that suits your face and body type is very essential.
Colour and Pattern of the business shirts can either heighten the look or spoil it completely. Either men or women, who do not want to opt for plain shirts does not mean they can choose anything bold or big prints. In the professional environment, thin stripes and small patterns are acceptable. Stay away from wide stripes and if you are picking floral pattern then go for micro. Remember a good patterned shirt is an ultimate option to give your look an ecstatic look. So choose wisely.
Sleeve cuffs are another essential part of the business shirt. They come in a variety of styles like button cuffs or barrel cuffs. When it comes to

men's business shirt

, the French style cuffs are also an option. Combine the right cuff with the coat and see how wonderful you look. You can also buy big men shirts from us. Head to our homepage and explore the full range of business shirts: https://www.businessshirtsplus.com.au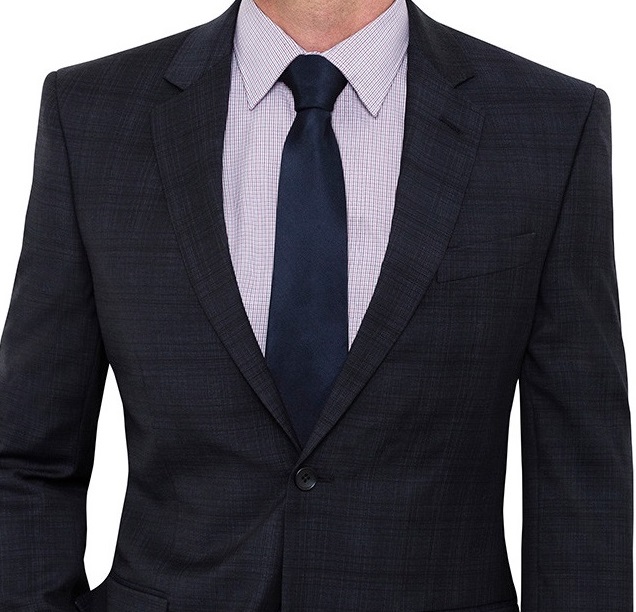 The online store is so full of business shirts options. Explore your style and rejuvenate your work-wear wardrobe with these essential styling tips.