Chino Pants for Men
Chino is a name that today is broadly used to name a casual cotton pant it is not a specfic weave these days. Although it would have been a twiil or drill weave used for the army in pre World War One era and coloured kahki for camoflarge. In that era they were called Khaki's. People today use the term chinos or chino pants, which ever, they are simply made of cotton.
What has happened is that USA mens clothing brand names have hooked on the word Chino back in the 1980's and made it a generic brand to market as something special rather than saying a cotton casual trouser it gave the cotton kahkis an updated identity, Chino!
Mens Chinos Online
Buy everyday men's chinos pants from Business Shirts Online and get up to 25% off when you will buy four items from any category from our website.

Whether you wear Chinos for work or casually every day, we have an extensive range of men's chinos online.

If you are looking to get slightly more towards formal attire then you can buy mens dress pants and pair them with business shirts to get the desired look.
Shop Mens Chinos by Brand
At Business Shirts Plus, we bring the best brands for you to choose from online.
City Club Chinos

City Club chinos are one of the most popular brands online and also have a diverse range of sizes to fit all shapes. City Club chino pants a must.
Bracks
Bracks are also a popular men's chinos brand we sell online. The brand has its own customer base, if you are looking to buy a popular range of chinos then you may consider this brand as your choice.
Brooksfield
The Brooksfield brand is famous for its business shirts and some may like to pair the same brand shirts and chinos and we have the perfect match for you if you would like to buy Brooksfirld men's chinos and the dress shirts.
Van Heusen
We have a huge collection of Van Heusen shirts online and due to the popularity, we also have Van Heusen Chinos on our website which you can purchase online.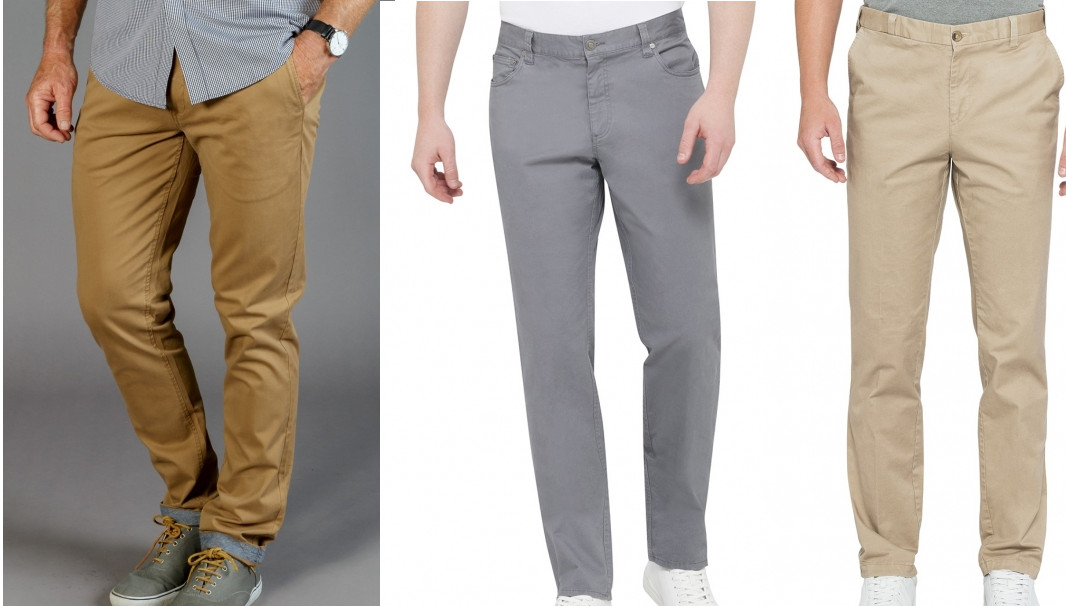 FAQ
Q. Where does the word chino come from?
A. There are different points of view on this, no view is a complete fact. A popular view is that in the southern states of USA and Mexico where cotton growing is epic, the Spanish / Mexican word for cotton, possibly as a slang term was chino. The exact translaion for cotton in Spanish femine form is china and masculine form algodon. The Spanish pronunciation of china sounds like chino.
Q. Where can I find a non iron chino?
A. They were readily available in the distant past, however although they did perform well as a non iron pant they did not last well as the chemical treatment applied greatly diminished the life span of the pant. Fraying would appear particulary at the folded edge of the cuff of the pant.