Whether you are planning to head out for a night party or gearing up to adopt a cool and professional day look in the office, it is imperative to feel the best in your choice of attire. Depending on the job culture, men usually work five days a week which means they need a minimum of five designer business shirts to rejuvenate their business look each day.

The year 2021 is all set to offer a new range in styles and colours to create your professional attire. Men have an array of choices regarding colours, design, styles, and new innovations. Men who are looking for mens business shirts Australia should never directly head out to the marketplace and spend. Rather as the Japanese often say "please consider" prior to spending your hard-earned money. Different occasions may require a subtle difference in the look. There are specific choices and rules that men need to consider before making their final decision. Style, fit, material and price of the shirt plays a very crucial role in making the final decision.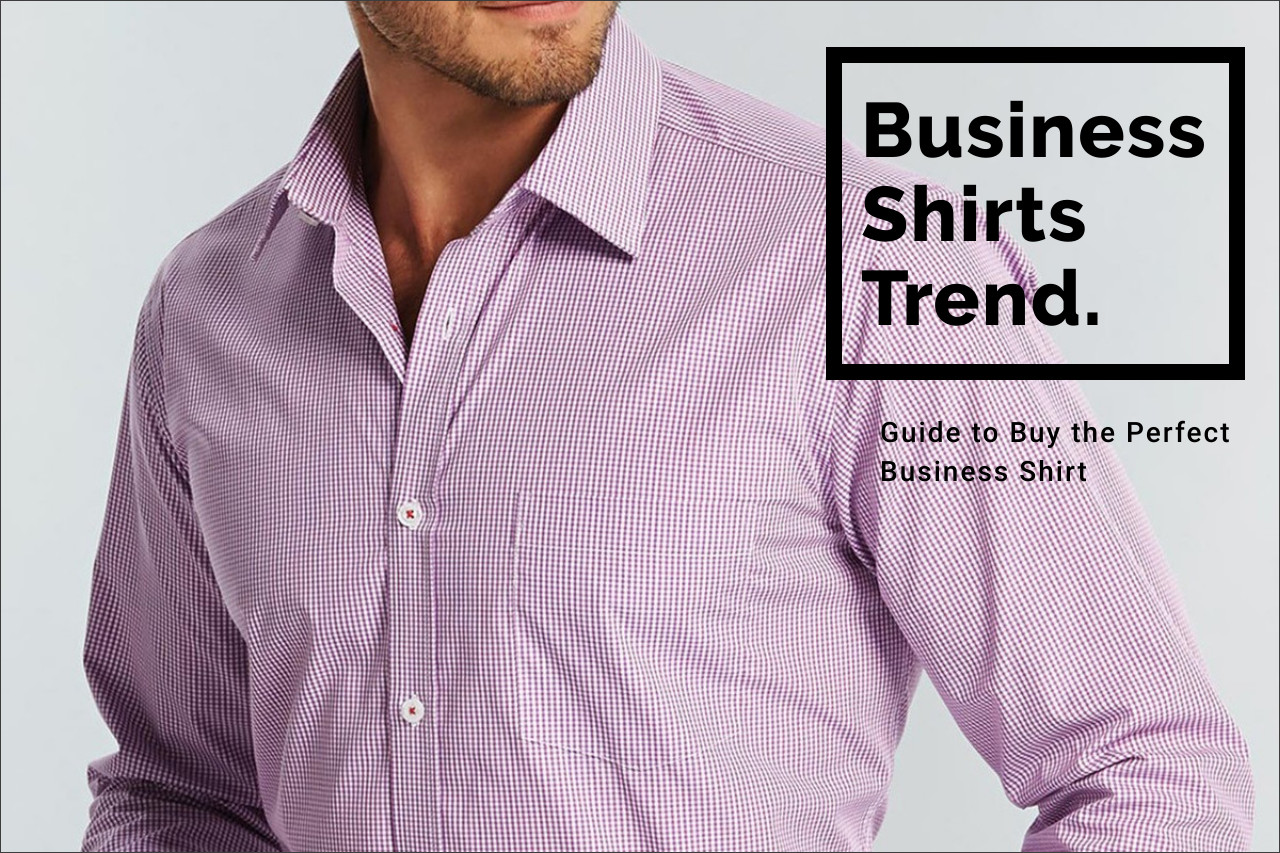 Business Shirt Plus brings to you a guide to help you in buying the perfect business shirts for your neck size and body type.
Our Top Selling Shirts
Learn more about the best business shirt brands.
Van Heusen Top Seller, Choice of Sleeve Lengths in 6 Colours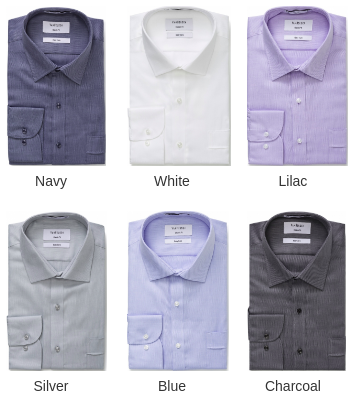 Buy now: https://www.businessshirtsplus.com.au/mens-shirts
Gloweave Mini Gingham Check, in 8 Colours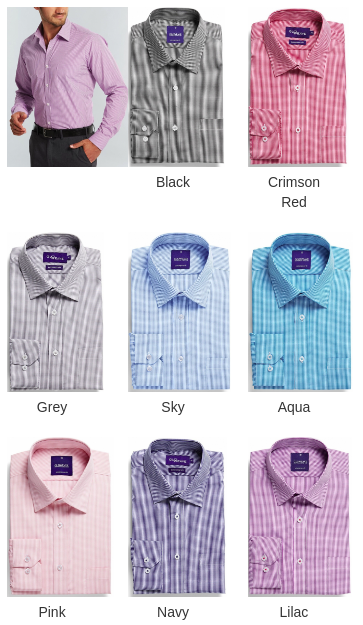 https://www.businessshirtsplus.com.au/business-shirts-gloweave-mini
Gloweave Plain Slim Fit, Choice of 7 colours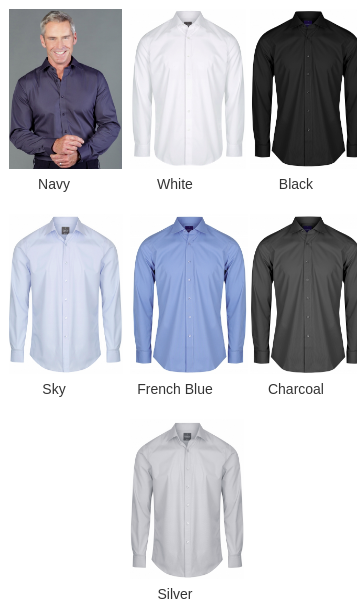 https://www.businessshirtsplus.com.au/slim-fit-shirt
Brookfsfield Luxe French Cuff Shirt
https://www.businessshirtsplus.com.au/french-cuff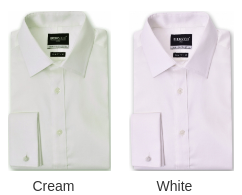 https://www.businessshirtsplus.com.au/brooksfield-luxe
Ganton Gold Label Top Quality, Choice of Sleeve Lengths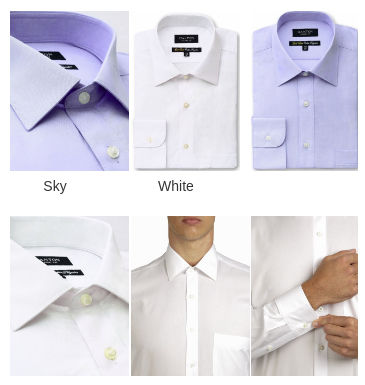 https://www.businessshirtsplus.com.au/ganton-classic-fit-shirt-sleeve-lengths
Grab a Bargain, Clearance Shirts
https://www.businessshirtsplus.com.au/clearance
Guide to Buy the Perfect Business Shirt
Fit: Always start with the correct fit, it is the key to a flattering look and also comfort. Shirts come in a variety of shapes such as slim-fit, full fit, or regular fit. Men need to identify their body type and then pick the perfect cut. Geoffrey Beene is one of the best brands for slim-fit shirts to consider.
Material: The business shirt comes in a variety of materials ranging from 100% cotton to cotton with a touch of lycra for that stretch factor or to a plain poly/cotton poplin fabric Also Egyptian or Swiss cotton or quality 2ply cotton. Cotton with a small amount of silk and many other various mixtures of cotton and synthetics. Some appear to have texture while others can be silky smooth. One needs to experiment and then find the perfect material that suits one's comfortability on the skin and also consider colours that suit your complexion.
Style: Business shirts come in a range of styles with collars, cuffs and buttons. Every individual is different and the variety available is proof that we all have a different idea of what colour looks good or what pattern looks good. The final choice made by the buyer is based on a myriad of factors but ultimately, you will look fantastic!
Price: The price of business shirts is another factor that plays into making the final decision whilst considering your professional attire. Looking at buying shirts online is a great start to your decision process given the variety and affordability out there.
Top Men's Business Shirts Rejuvenation for the Year 2020
Pastel coloured business shirts online is the best choice to match with navy or grey suits or pants. This trend is inspired by the 80s fashion style and ruling the business style.
Pin dots trend is going to rule the professional fraternity. Available in a huge range of colours this business shirt style is for every man who does not want to experiment a lot.
Stripes are always in and in the year 2020 variation in colours and buttons with striped shirts will be the style for men. Stripes come in various sizes. Few are broad and few very thin just like a pin. When you explore the designs online you will end up picking the right choice for you.
Crepe shirt is the new addition to the men's business shirt collection 2020. Flowy structure and earthy shades are for everyone who prefers comfort while working.
Plain neutral shades of poly/cotton poplin shirting are evergreen items with single-cuff and available in multiple sleeve lengths and are moderately priced. Buying such basic business shirts online is so easy these days.
For a stylish look, microfloral patterns are something that works culture has adopted in the current year. Such designs infuse the work wardrobe with something unusual but trendy items.
Fine fabric denim shirts under the suit are the newest tend 2020 witnesses. This year runway refuted the old-styles and also embraced the 70s and 80s culture. In a whole, it is a mix 'n' match year for the shirt buying ideas online.
Animal Prints in the office culture is little weird decision but if you are bold enough to carry out small tiger or leopard prints then carry them under the suit and put a step forward in the fashion industry.
A silk-blend shirt is another trend for 2020 to cast an outstanding impression and uplift the style. Earthy shades with a little natural sheen can make the day for you.
Wrinkle-free or easy-care shirts are the best choice for those who are too busy and do not have time dedicated to the care of their shirts.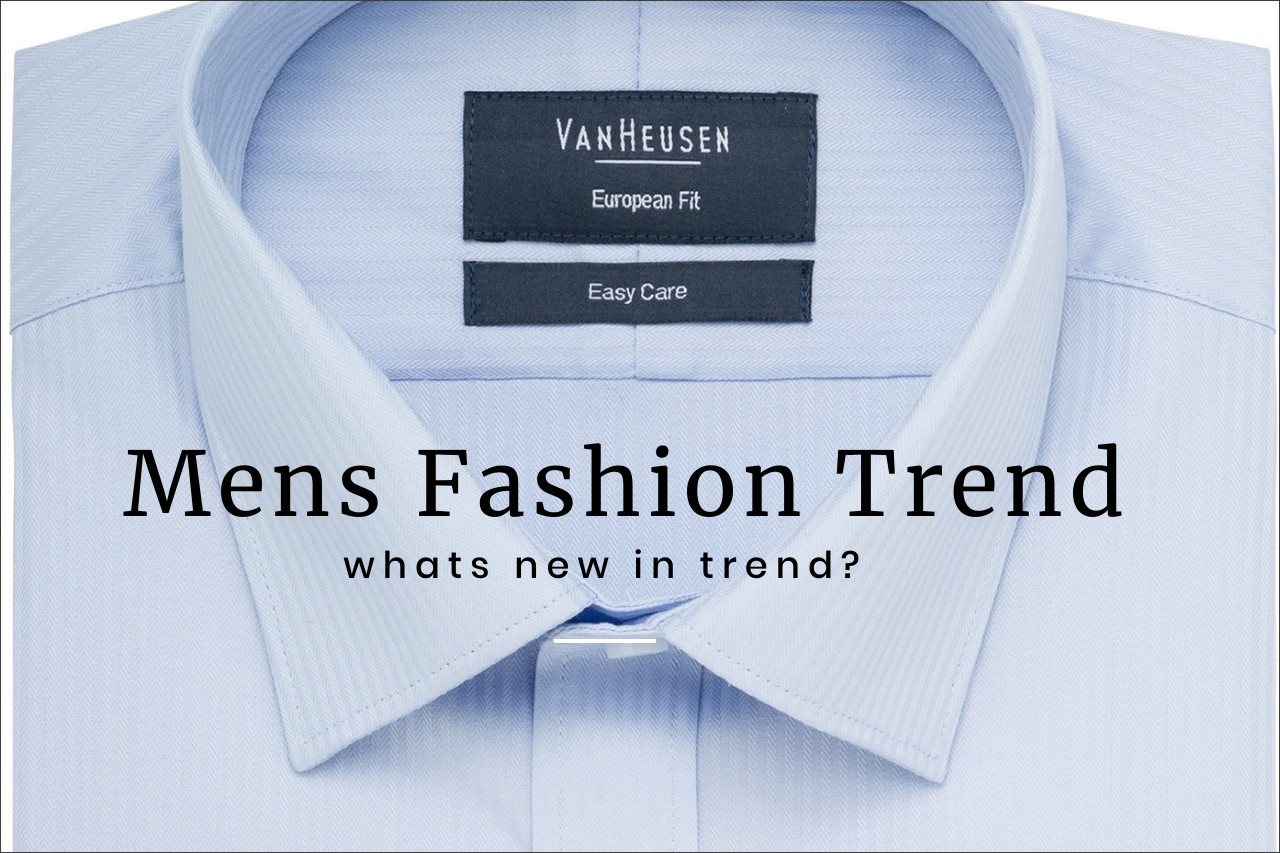 The way we dress makes an everlasting impression. Attire reflects one's personality and it is very important to stay in trend with fashion for personality development. Staying updated with the fashion especially in the office culture is highly difficult and hopefully, the ideas shared here help you in buying business shirts online.
How to keep yourself updated with the latest business shirts trend?
Are you still wearing your business shirts from two years ago? Have you checked the armpit area ad noticed that they are already yellowed? Is the collar area already frayed? If your answer is yes, then let this blog be an eye-opener for you. It's time to step out of your comfort zone and decide to change your business shirts. New business shirts will be good for the business too.
Whether you are going to a business meeting, the office, or just a night out on the town, It is always essential to always look your finest.
If you're in the market for a dress shirt, don't just head to the mall and pick the cheapest one off the shelf. Choosing the right shirt means weighing out several factors like fit, material, cost, and style.
Follow along with these guides on how to keep yourself updated with the latest business shirts:
Read Blogs Look for articles or blogs that talk about the latest men's business shirts. Most fashionistas write about the styles of business shirts that are trending.
Follow Bloggers on Social Media

Social media nowadays is the ground for websites and applications where we share and create content or participate in social forums and networking.
It is always important to find the right shirt that will flatter your overall appearance on every occasion.
Best Overall Look: Business shirts in this category are mostly the most expensive ones. These business shirts amplify the appearance of this iconic article of clothing because it combines the exquisite fabric and quality expertise of the manufacturer. These are usually worn by high-class businessmen.
For Young Professionals: Business shirts in this category are of high quality, comfortable, and come in fun and modern styles and designs. They practically match the personality or image of a young professional.
For Freshmen in the Business Industry or The Budget Style: Newbies at work commonly purchase business shirts in this category that are on sale. Most men's business shirts have the price tag around $99 or more, but after the savings, the real price is about nearly half that of the recommended retail price.
For Classic and Casual Style: Classic style could be casual or formal. These business shirts have a balance between style and cost. They can be something that fits well, looks good, and never needs an iron makes the daily grind perfect for daily use.

Check your local shopping centre or clothing outlets for updates in their clothing style. Most people enjoy the shopping experience at a shopping centre. Mostly all shopping centres update their clothing styles based on the season. So, if you want the new and latest designs in business shirts, it's always convenient to drop by your nearest shopping centre or clothing outlet. Also, an advantage is that you can try and fit the shirts and decide if it suits you or not.
Business Shirt Quality
You should also consider the quality of the fabric of the business shirts that you will purchase. Comfortable shirts are one of the main reasons that people impulsively buy them. Consider also the type of weather; for example, a light and smoother fabric shirt will be very appropriate for the summer season and a heavier textile shirt will be good for cold and windy seasons. Shirts with a high thread count or yarn count are those that have high quality and are sometimes more expensive. It is also essential to consider avoiding "non-iron" dress shirts, on the grounds that however they are publicised as taking out or diminishing wrinkles, some of the time the treatment that is utilized can cause the shirt to have a glossy coating and can block airflow current that may cause you to sweat when wearing them.
Purchasing Online
Thousands of business shirts are sold online. The best deals are available when you buy multiple shirts, which can bring down prices by a great deal from the recommended retail price or RRP.