An office going girl invest's in a great amount of time and money in picking up the right business shirt to spruce up her look in the professional environment. Creating casual comfort with an extremely professional look is not an easy task. Experimenting with women's business shirts colour and textures offers professional-style results to skyrocket one's appearance. Modern-day professional business shirts are available with so many styles and designs. Choosing the right one as per body type is the secret behind creating an enigmatic impression in the office. One of the prime ways to mark an everlasting impression
in the office is with the groomed appearance and well-chosen clothes. In choosing business shirts for women, colour plays a very crucial role.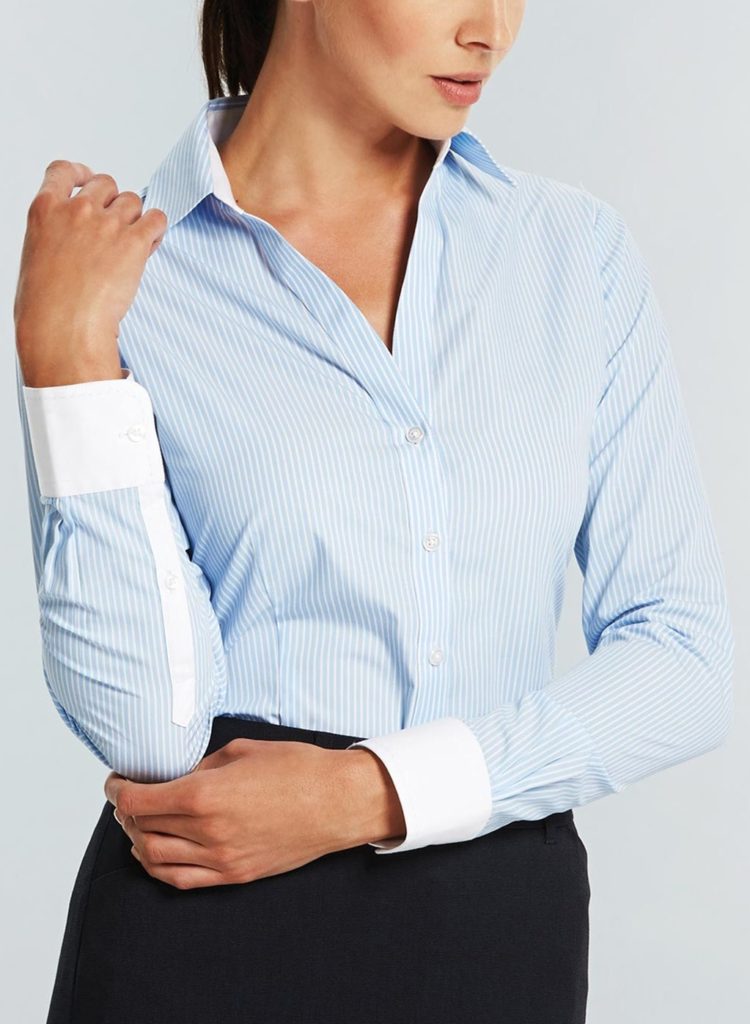 To win the style result game, before going shopping, it is better to acquaint one's self with some information regarding the right colour option, the latest trends in ladies business shirts in 2019 and more.
Business Plus shirts are sure to offer its customers a unique and wide collection of women's business shirts in a myriad of colours. Now it completely is a matter of choice, for buyers to pick their favourite's
accordingly. A bespoke business shirt adds an unexpected element to personality and look and the right colour dress reflects a positive image. Colour choices are deeply rooted in our emotional preferences
but when it comes to the office, there is a need to come out of the comfort zone and look for more alternatives. When we pay so much attention to various segments of life in making wise shopping, why
not polish your knowledge regarding business shirt colour preference and expand your style.
Experimenting with Business Shirts
Business Plus Shirts is excited to present so many designs, colours and texture choices from the leading brands ie Van Heusen and Gloweave for women to buy and elevate their office appearance. We offer so
many choices to experiment and find your colour. To help our customers with the right colour preference, here is a short note on various colours of business shirts availability with us. Please note that we have a dedicated range of mens business shirts too which you can buy online.
Solid Colour Business Shirts
Solid colour shirts like navy blue, black and dark grey give an extremely professional appearance in the office. You can go monochrome or contrast with pants or skirts and wear a solid look at the office
effortlessly. Just make sure that a solid colour should not be too accessorised and only thin stripes will work. Remember to dress in a manner that accentuates your personality but never overshadow your capability.
The Strength of Neutral Colours
Remember too many colours at one go in the office is a big 'NO'. Pale hues give a softer look in the office and accessorising it with little deep colours is the key to win the neutral shade game. Look elegant
and let your personality speak for your capabilities and achievements with the right business shirt choice. Always keep in mind that bright shades in the office like yellow and orange shall never work. Go monochrome or in contrast, a business shirt colour has the power to completely transform your overall look and personality.
Ace Your Office Look with Trending Colour Business Shirts
Colours never lie. They always speak your mind and colour psychology plays a very impactful role in deciding the right business shirt colour. As modern-day office wear is so full of choices and options, women can easily level up their look with different kinds of business shirts as per the demand of the office. They can now choose shirts for a daily office look, conference look, interview look and so on. With a myriad of colour availability a few of the trending and evergreen business shirts colour to add to your wardrobe are:
White: A clean white women's shirt can certainly be well combined with dark pants or skirts for that ultimate sophisticated look. The current year though is all about playing with various shades but for office wear a white shirt never goes wrong. Be it an interview moment or conference time, add brightness and sophistication effortlessly. We also have a huge collection of men's white business shirts you can purchase online.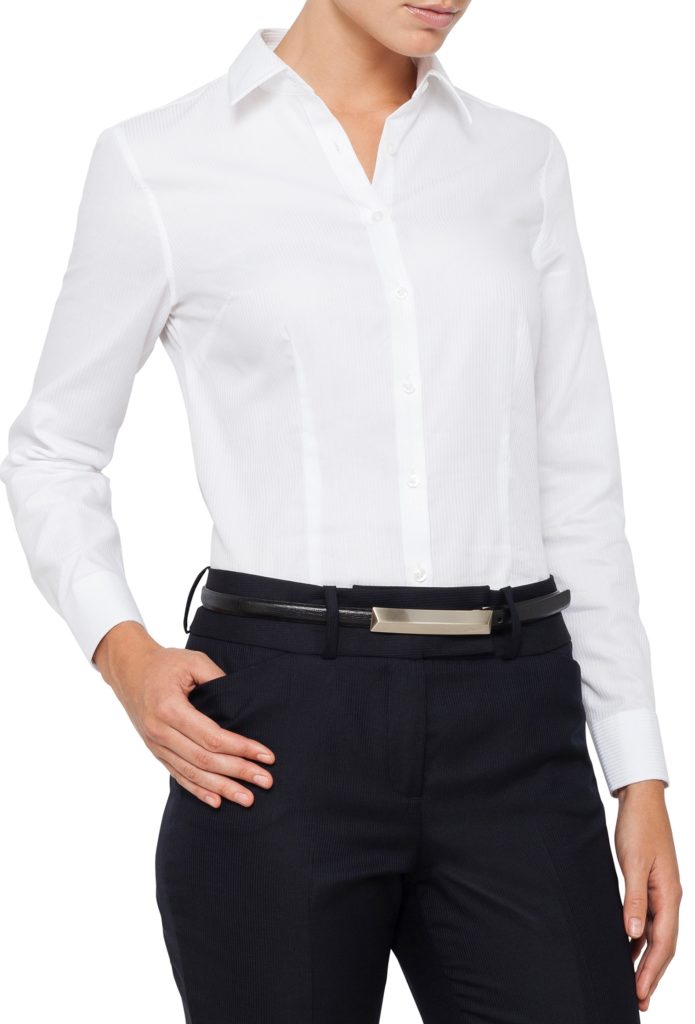 Shades of Red and Brown: The earthy tone of red and brown gives a much more rich look. Brown, on one hand, symbolises calmness the red is a colour of passion. Adding these two tones in your office wear gives more power to personality and they are trending always.
Casual Day with Light Yellow and Light Green: Though office wear is all about sophistication and daunting look, there is always casual day and at that time never fail to impress the colleagues and staff with some bright and fresh colour. But always remember, these shades should not be too deep but the lighter tone will create the perfect magic.
Black & Grey: Well, while discussing the office look, how can we forget the classy grey and black colour shirts. Anytime and anywhere, these shades are just the impeccable choice. No changing year can ever dull its charm and beauty.
These are just the generalised popular colour for 2019 office wear. There comes a lot more while selecting the splendid and most flattering business shirts. Understanding the skin tone and selecting business shirts accordingly from the pool of colours we offer is the foolproof way to buy a superb business shirt.
Determining your skin colour before hitting the shopping destination. If your skin is pale or fair then surely a contrasting colour will add more delight to your look. Stay away from pure white but choose beige instead. A darker colour will give you a great look but completely pastel shades will not be a great choice. The essence is to choose something that gives the subtle combination of dark and light.
Olive and medium skin tone has the benefit to try a wider range of spectrum in colours. You have the freedom to choose any colour for your office but just maintain the dignity of your designation and go ahead. Nothing can stop you from filling your wardrobe with styles and colours. Darker skin tone has the pleasure of trying hues from contrasting tone but the idea of wearing anything similar to the skin tone is not great. If you are wearing black or grey, keep it minimal and try to avoid browns. But shades like cobalt blue and jade green are just made for you.
Learning the basis of skin tone and then finalising the office wear shirt according to the trending style is the key idea of presenting a professional look with complete confidence and happiness. Business Plus Shirts is your ultimate destination to explore the latest business shirts colours and designs.
Along with colour, you must also ensure to get the right size women shirt.
Also, check out our women's suits online.
Visit and shop now!