Firstly, Business Shirts online, what can it really mean?
Mens Business Shirts could be considered the uniform of the "white collar" worker. The shirt is a background for a tie and together they form a personality profile of the wearer. It has always been human frailty to first judge a person on how they present, what they wear. With a business shirt and tie or in today's world may be without a tie, you will convey one or more of these personalities. Conservatism, bold and outgoing, fashionability, unfashionable, tidiness, untidiness, prudence, extravagance, dominance (power dressing) When buying business shirts online, consider are you happy with your image or do you need a change.
Determine your priorities
Price – Cheapest, Value for Money, Most Expensive.
Quality – Lowest, Midpoint, Best
Brand – Well Known or Unknown
Fashionability – Traditional/Classic or Contemporary/On Trend.
Fit – Choice of fit.
Price
When buying business shirts online be aware of consistent claims of 60, 70 or 80% off. It is only logical that you can not run a business on that sort of discount. Therefore the quoted full price is highly exaggerated which nobody would pay.
The ACCC Australian Competition and Consumer Commission insist on proof that you have sold commercial quantities at the was price before you can claim a genuine discount on the now price, many traders think they won't get caught and are easily found online and in stores. Exceptions for huge discount claims are fragmented sizes or oddments of aged stock that require genuine liquidation. The very best selling shirt styles remain on consistent supply known in the trade as "stock service lines"
So you have heard the line you get what you pay for, this is most apt for the cheapest men's shirts on the market around $19 and $29 which will be a large component of polyester and a low standard of stitching and fit and details. For price most people will choose the value for money option, reading further may crystallize this.
Quality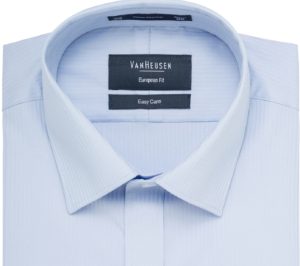 As a general rule quality comes at a cost, so you can expect to pay more for high-grade cotton fabrics. Patterned fabrics which are dearer than plain fabrics and the higher number of stitches per centimetre the better.
Men's shirts with a higher synthetic content than cotton can be cheaper to buy and dry quickly after washing but beware of static electricity. A collar must be to stand up well to accommodate the tie. Therefore the internal construction of the collar, the interlinings, the shirt stays, need to come together to make a firm but comfortable collar. Most politicians would be wearing the best quality business shirts. Take note of how well the collar sits on their shirts.
Cotton rich is a term that simply means a greater percentage of cotton than synthetic. Therefore the bulk of men's shirts sold today is because most are now easy iron and people prefer a natural fibre like cotton.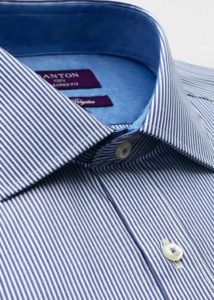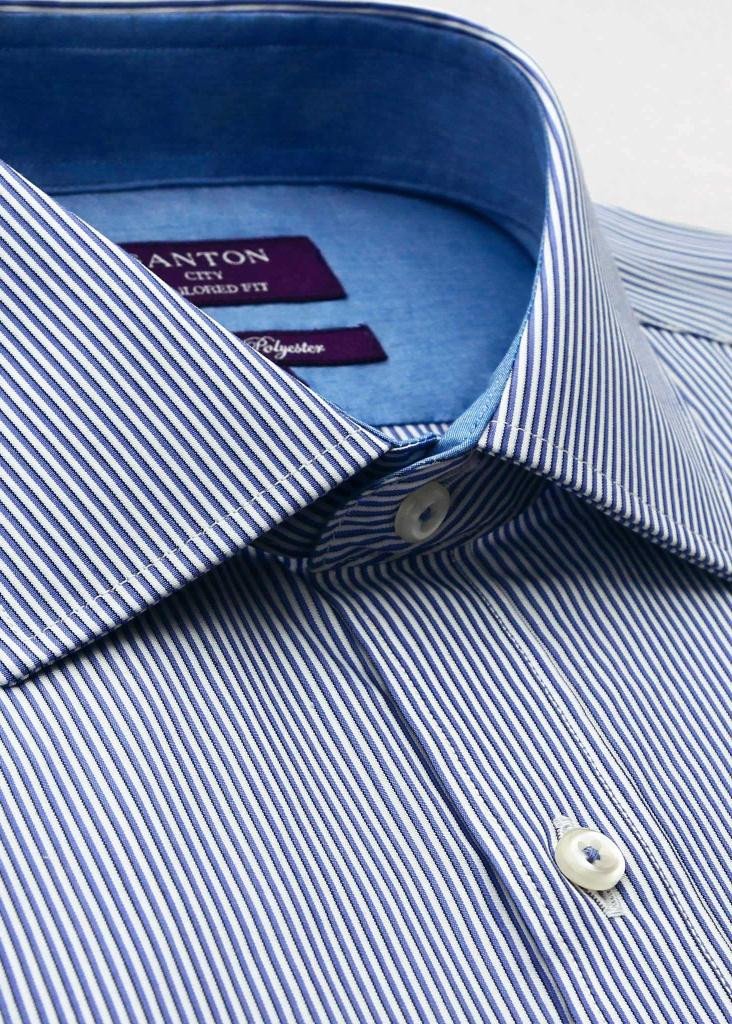 Brand
A brand can be important, as the ones that have survived, have survived for a reason. A brand pitched correctly at its own target audience which could be down, middle or upmarket or to the young or mature market will do well. Therefore the need is to market the brand well and the price must relate to the quality.
A small amount or in fact a large amount with regard to designer labels of the price is the brand name itself. Therefore some of this price can be put down to a "guarantee of a standard."  The expensive high fashion brands can command high prices because they are considered fashion leaders, not followers. Some people like to wear the latest designer fashion and show they are successful enough to afford them.
House brands which are labels retailers make up for themselves have the most profit in them. Therefore may not qualify as value for money for the consumer. The brand of your choice will to a degree reflect your personality. If you choose an unknown brand then the other buying priorities need to stack up.
Ganton shirts are from $99 and are a high-quality label but not deemed as an expensive designer label, this ticks value for money and top quality. Van Heusen shirts are from $59.95  which would also tick value for money at a mid-point price, not the most expensive fabrics but very adequate. Other business shirts online are Calvin Klein, Brooksfield shirt and Gloweave.
Fashionability
This is where you need to consider how you project to the world. A conservative dresser, may often not like change and prefer to stick to what you used to. He may be considered reliable! However boring and or stubbornness could well override that redeeming feature.
With men's business shirts, one thing that continually changes over the years is the collar shape. It is 2017 so peak collars and button-down collars are a thing of the past. Except in the US where the population is so big, they can cater to any minority of style.
For now, make sure you are wearing slimmer men's business shirts, baggy shirts were in the eighties. A semi-spread or fully spread collar is today's look. Popular brands of today will be fashionable, some older brands that only more mature people remember will be less likely to be up to date.
Fit
We come in all shapes and sizes with men's shirts, so start with the neck. Men's neck sizes are available from 37cm neck to 60cm neck. For body shape, today's fashion is to show a slimmer silhouette. Therefore, three general fits have evolved, slim fit for youthful body shape. European, contemporary or tailored for a mid-range fit for the majority of men and lastly classic or full fit for the guys with a big tummy. If you are a bit short or tall then you may require a choice of sleeve lengths. Van Heusen and Ganton brands offer a range of ready-made shirts. All shirt brands have their own size specifications. However, over time they will have gradual subtle changes due to fashion influences. You should have a good understanding of men's shirt size in order to choose the right business shirt.
Business Shirts Online
Now you know what to do, let your fingers do the walking and buy your business shirts online.
Our Online Mens Business Shirts Collection
Business Shirts Plus is a trusted online store and successfully operating for over 14 years. We have huge menswear collection to choose from and we also have some womens business wear.
If you are thinking to buy best business shirts online then this is the place. We have some amazing discounts and offers running all the time. The one promotion which has been running for very long time and it's very popular is, buy multiple items and save more.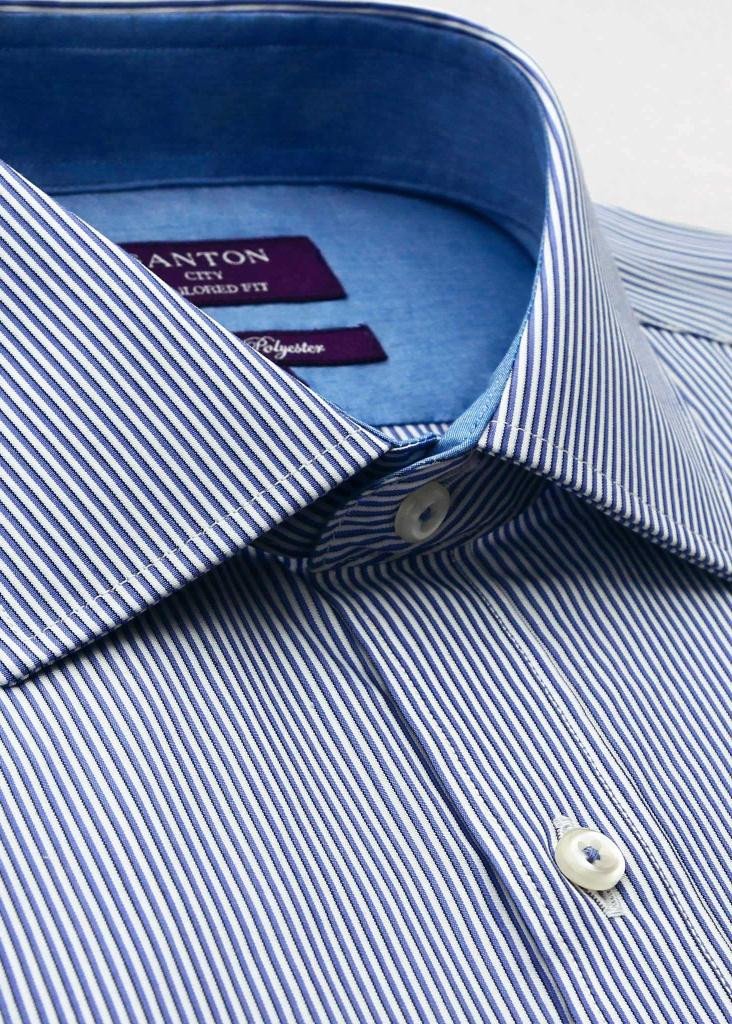 Talking about the collection, we have the best collection and presented beautifully in shop online categories.
Best Business Shirt Brands
If you are a brand person then you can easily navigate through our website and pick the brand you love. Here are some of the well-known brands you can choose from:
Bracks
Brooksfield
Calvin Klein
Ganton
Gloweave
Pierre Cardin
Van Heusen
Business Shirt Collections
We have something for everyone, whether you are a slim or normal build or tall build and looking for big mens shirts. We have answers to all these kinds of need.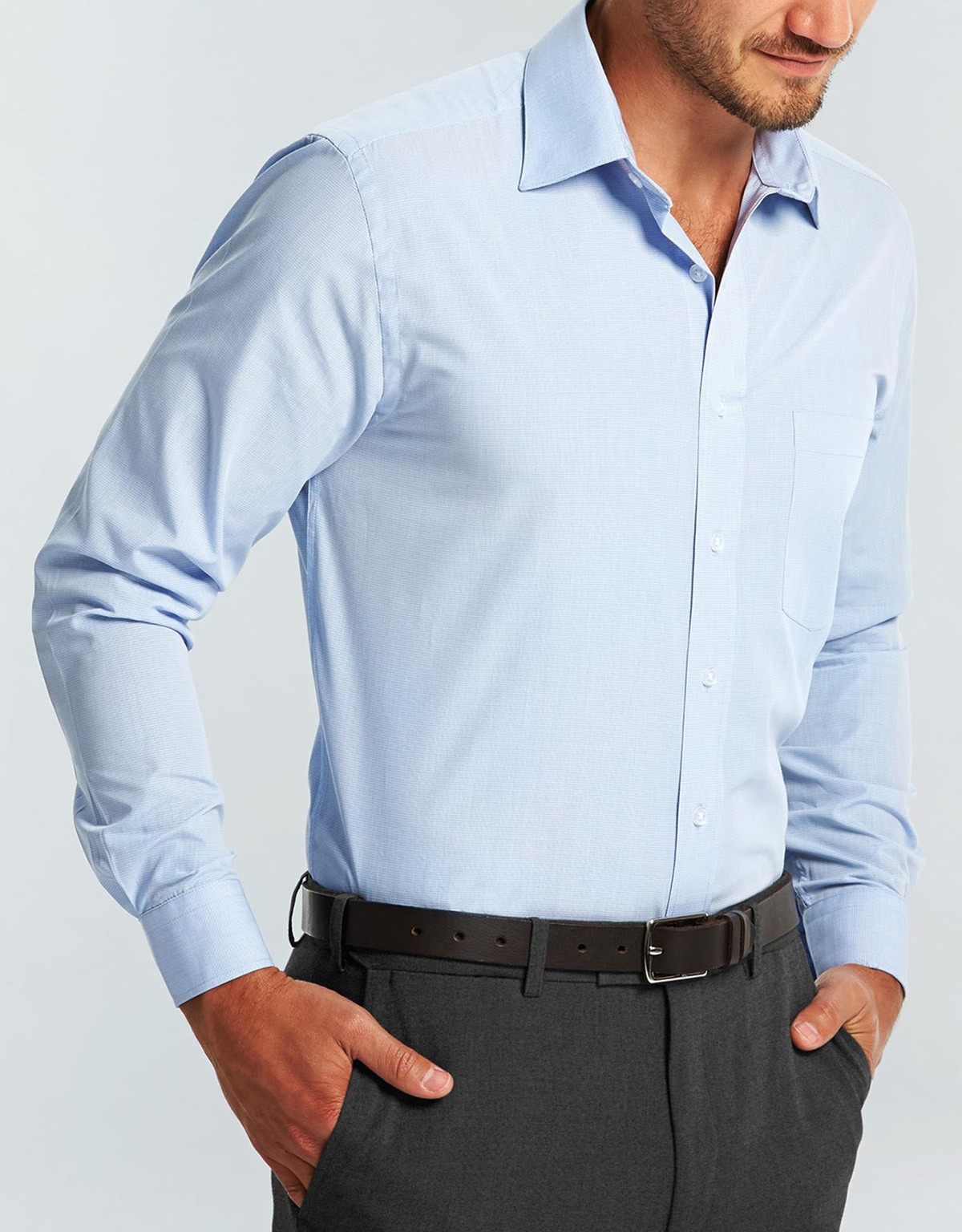 You can buy classic mens business shirts which is labelled as classic fit. You can also choose Europian or contemporary fit. We also have multiple sleeve length shirts, there are very limited brand which produces multiple sleeve length shirts and we have the right collection for you.
Also, if you are looking for short sleeve or big mens shirt, just visit our navigate through our website.
If you need black or white shirt for a particular occasion then we have the right collection for you.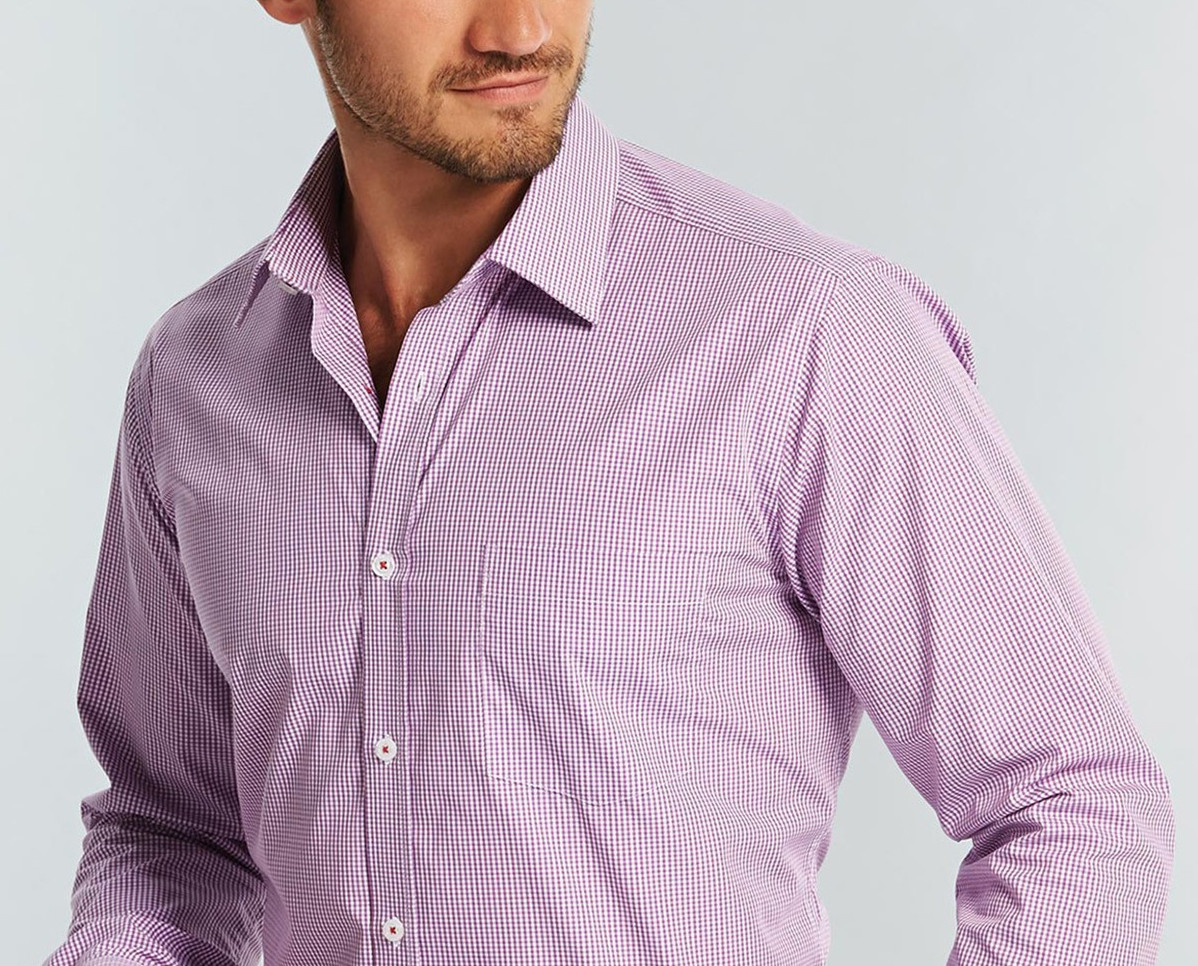 We also have some collection of corporate and dress shirts.
On the casual side, you can buy mens polo shirts.