Mens Shirt Size Guide - Van Heusen
Our first chart below considers your body type. Here are three different shapes of which one or possibly two shapes will fit you. So the question is are you Mr Average, do you consider yourself a standard fit, if yes then in Van Heusen terminology European Fit Shirt is the best fit for you. Next type is the athletic shape, of slim or youthful appearance, no belly and happy to put your physic to the best advantage by wearing a Slim Fit Shirt. The third fit is for the stocky or heavy-set guy, perhaps mature and with a bit of a tum. This gentleman requires the Classic Fit Shirt sometimes referred to as a full fit shirt. Once you confirm your body type it makes buying business shirts online very easy.
Classic Fit, European Fit and Slim Fit
Next are separate sizes charts for each of the three different fits. Including mens shirt size conversion, centimetres to inches. These measurements are the actual shirt specifications so for collar and sleeve measurements they are very close to you actual body measurement. The chest measurement showed is not your own actual chest measurement but allows more room to accommodate a comfortable fit. Eg Classic Shirt chest size of 128cm will be a good fit for a mans chest being 114cm who requires a Class Fit. That gap narrows as you get to Slim Fit, as this is about a closer fit that shows the body shape off.
Sleeve Length
The Classic and European Charts also show that shirts are made in a choice of sleeve lengths. The amount of sleeve length choice comes down to volume sold and what is economically viable for the ready made shirt business. The majority of national brands do not have a choice of sleeve lengths which is why Van Heusen is a favourite of many Australians.



---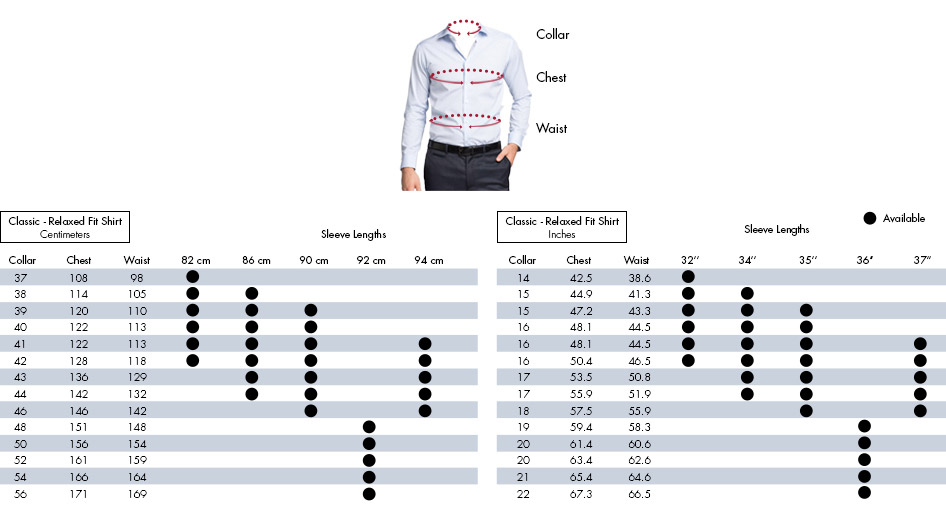 ---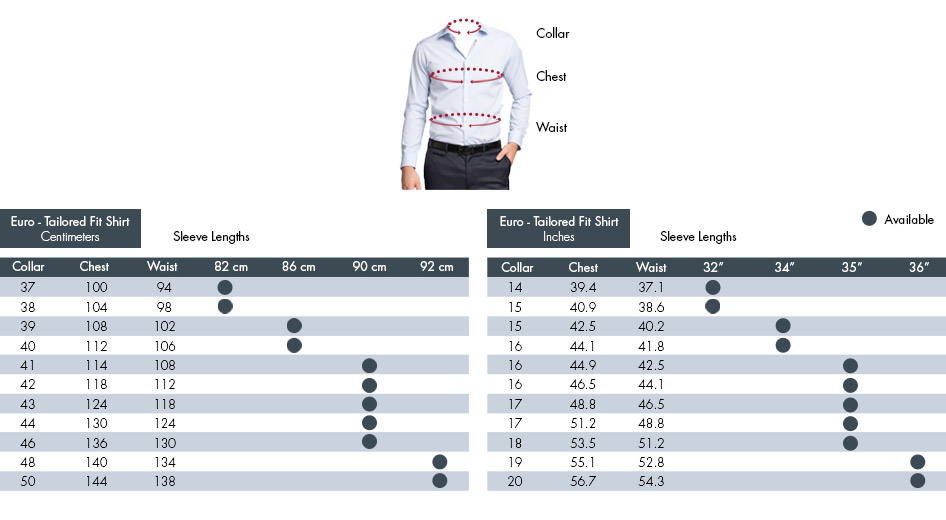 ---