It's great that you are fit and maintaining a healthy lifestyle, now it is essential that you get the right business shirts which fit well for you.
Buy the best range of slim fit business shirts from us have them delivered for free to your door-step. You can also get up to 25% off when you purchase more items.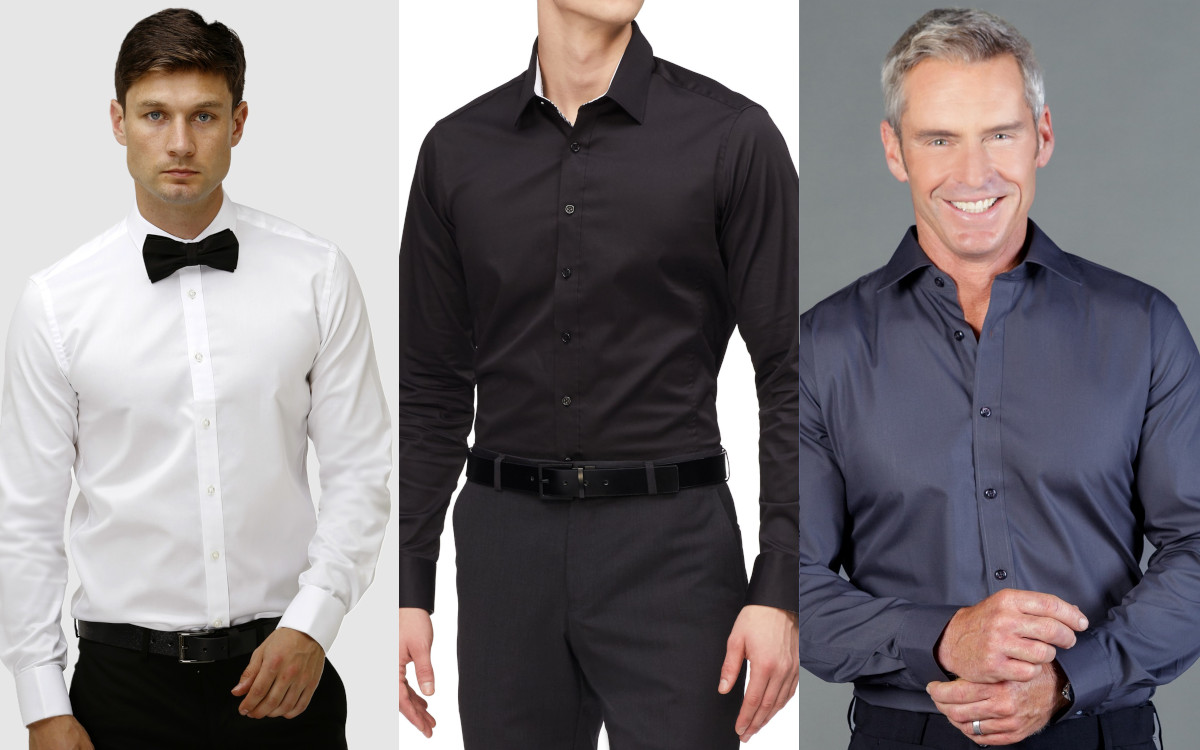 Not all brands are so focused on making slim fits shirts, we have the perfect collection of leading slim fit business shirts.
If you prefer to get an Aussie brand then Gloweave, Brooksfield and Ganton are our very own Melbourne and Sydney based slim fit shirt suppliers.
Slim Fit Business Shirts Online
There are many online retailers in the menswear industry but Business Shirts Plus is a trusted name serving Australians and overseas customers since 2002
We have something for everyone which includes slim business shirts as well as big men shirts.
We have the expertise and we offer amazing menswear online shopping experience.
Ok guys time to get your body into shape, the fashion is slim fit clothing which means slim fit shirts, just a couple of inches of your waistline and you could make it! If you find that impossible then go to european fit trim but not so slim.
Slim Fit Shirts for Men
Slim fit shirts for men are the embodiment of contemporary style. These shirts are tailored to provide a sleek and modern silhouette, creating a polished appearance. With a narrower waist and reduced fabric bulk, they offer a refined fit that complements various occasions, from business meetings to casual outings. Discover a harmonious blend of fashion-forward design and comfort with slim fit shirts.
Fitted Shirts for Men
Fitted shirts for men offer a timeless and tailored look. These shirts are expertly crafted to follow the lines of your body, providing a flattering fit without excess fabric. They strike a balance between comfort and style, making them a versatile choice for both formal and casual settings. Elevate your wardrobe with fitted shirts that exemplify sophistication and attention to detail.
Slim Fit Dress Shirts
Slim fit dress shirts are the cornerstone of a modern gentleman's wardrobe. These shirts seamlessly blend sophistication and contemporary design. With a narrower cut through the chest and waist, they create a sharp, tailored appearance that is ideal for formal occasions. Elevate your formal attire with slim fit dress shirts that offer a crisp, polished look without sacrificing comfort.
We have an amazing on-going offer on our entire mens business shirts range plus clothing and accessories, purchase any items and receive up to 25% OFF.