Humphrey Law Wool Blend Mens Socks
STYLE 86c07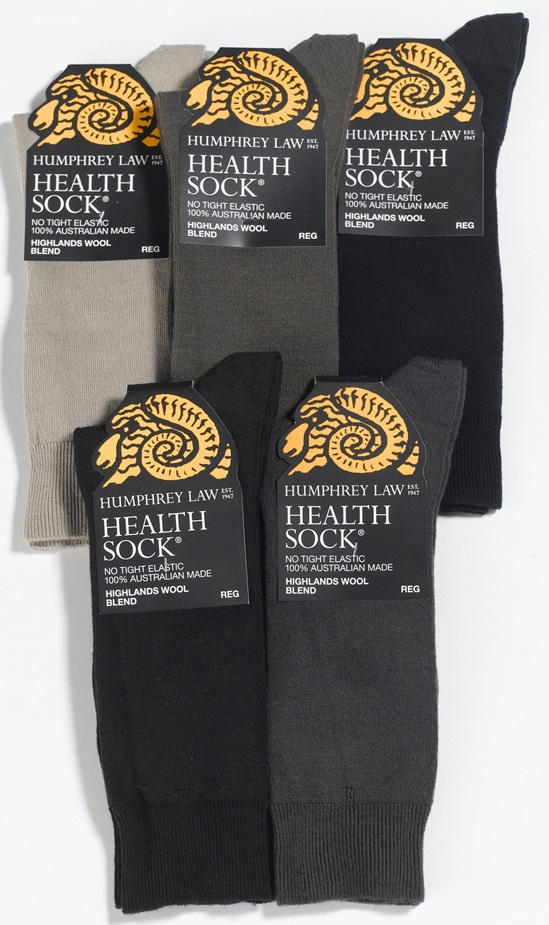 Hover to zoom
Click to Enlarge
<-- Thumbnails -->

Antelope

Dk Olive

Black

Navy

Charcoal
Pricing Details
$54.95 AUD or approx $41.21 USD
Make your own
3 pair pack
3 pair constitutes one item.
Humphrey Law 100% Australian Made Socks since 1947.
Fine Merino Wool 60% Polyamide 38% Elastine 2% No Tight Elastic Health Sock stays up without restricting circulation. Choose any colour combination of socks in multiples of 3 please.
Colours- Antelope, Dark Olive, Black, Navy and Charcoal.
Sizes- Reg Size to fit 6 to10 shoe and King Size to fit 10 to12 shoe