Bracks Pants
Take the professional look to the next level, buy the best quality Bracks pants from Business Shirts Plus. Pants are designed with high-quality fabrics, and you will notice the difference.
At Business Shirts Plus, we have on-going promotion to get up to 25% OFF when you buy multiple items. Take the advantage and save. You can combine Bracks Pants with our massive range of shirt styles.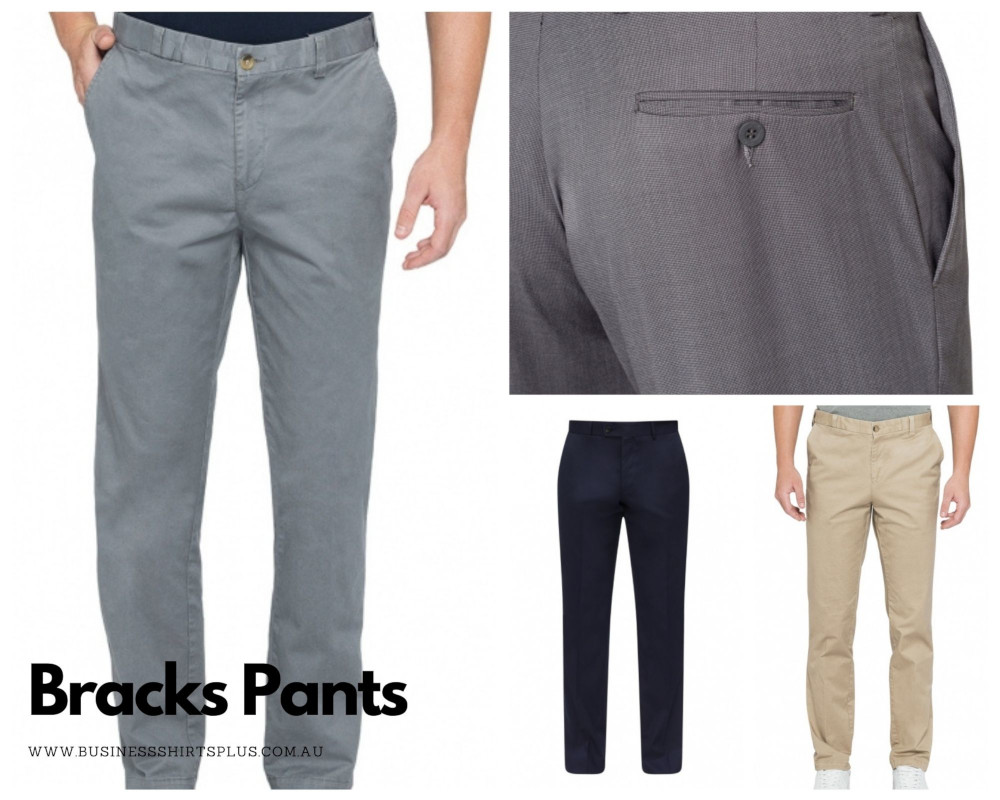 You Can choose from a vast range of colours: Black, Grey, Beige, Donkey, Stand, Navy, Etc
We are not only limited to menswear, but you can also buy women's trousers and business shirts from us.
Our range of Bracks Pants include formal wear as well as casual, check out the full content in this page.
Bracks Trousers Online
If you need to buy business trousers online, then there is no better place than BSP. Over the years we were mainly known for providing a fantastic experience to buy men's business shirts but recently we have expanded our range and introduced high-quality trousers for our customers.
Why choose Business Shirts Plus?
Since 2002, BSP has been a popular name in Australia for selling Men's Business Shirts online.
We regularly add a new range of shirts and trousers to our online store to keep our customers updated with the latest fashion and trends.
We offer free delivery across Australia, and we have continuous savings online.
Established in Sydney Australia in 1956, this brand has stood the test of time. Bracks pants are found in department and specialty stores across Australia and online here at Business Shirts Plus. A long time favourite with consumers and a great selling brand for us. Hooray for Bracks Slacks !
FAQ
Q. What is the difference between a Regular and a Short fitting trouser?
A. Usually 5cm or 2 inches between regular and short fittings. eg a Size 36 Reg has a 32 inch inleg and a Size 36 Short has a 30 inch inleg
Q. Where can I find pleated trousers?
A. As no pleats for trousers are currently the fashion it is harder to find pleated trousers in the market place, however, Bracks still have a choice of pleated trousers.