Business Shirts Plus
We are a Melbourne based Australian business operating since 2002 entirely on the internet. Our ABN 68 466 051 035

Our offer is simply to allow you to buy proven brands that you have come to love and appreciate, in an environment that eliminates high pressure sales people, and creates value for money shopping. Purchase business shirts online from your office or home or on the go with your mobile.
.
Our brand range is current, showing all todays colours and styles, brand names include Van Heusen, Calvin Klein, Brooksfield, Ganton, Gloweave, Bracks, Pierre Cardin and Humphrey Law.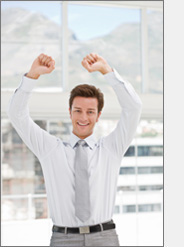 Our Committment To Value
Our single item price is comparable to or better than department and specialty stores in Australia.

Our extra value lies in the quantity you purchase.

TWO Items save 15% THREE items save 20% FOUR or more items save 25%

You may need a lot of shirts right now, or, like buying an airline ticket on the net, you get the best price when you book ahead, so too your shirts. Plan ahead, stock up and pay up to 25% less on current styles and colours.
AND FREE DELIVERY within Australia !
International Customers
International customers will find their buying power enhanced with an exchange rate usually in their favour and with our Australian Goods and Services Tax removed ( -10% ) at checkout stage.
If you need to buy mens business shirts then head to our home page, we also have a good collection of womens business shirts to be purchased online. Head online and place your order now.