European Fit Shirts
The European and contemporary fit shirts are suitable for most of the people where shirts like French Cuff may only be for a select set of dress shirt consumers.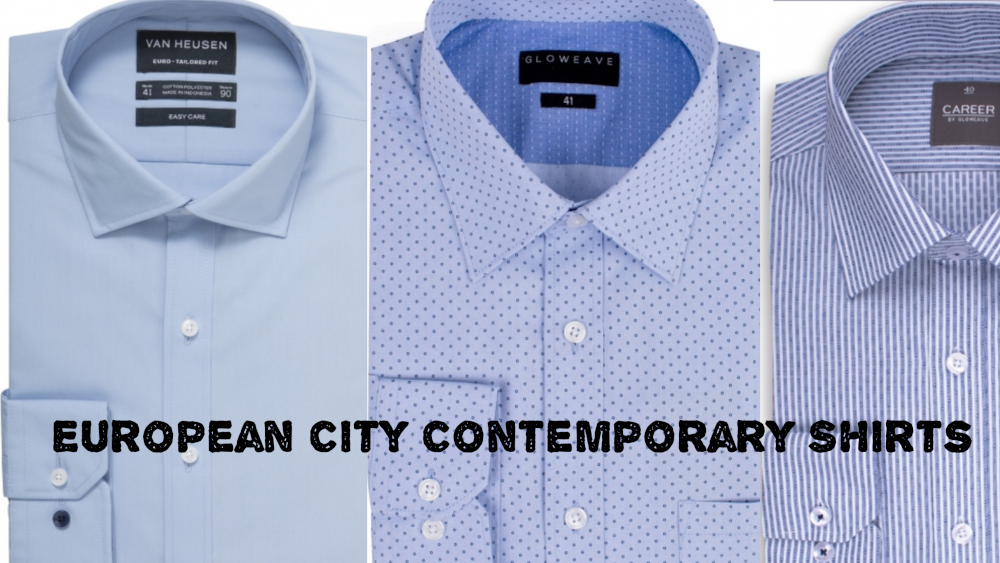 We have a diverse range of European contemporary shirts which you can purchase online.
Most of the leading business shirts manufacturers make European fit shirts and we have the following brands on our website:
Brooksfield
Geoffrey Beene
Gloweave
Ganton
Van Heusen
You can also choose from a range of different colours like white, black, navy, sky blue, plus
The shirts above are a greater selection of business shirts as this is where the greater volume of sales come from, that is the average guy wearing todays fashion shirt.
If you are not happy about ironing shirts, maybe the jingle will make you feel happy.