Business Shirts - Frequently Asked Questions
Q: Is UK and Australian business shirt size the same?
A: Firstly note that business shirts are measured by neck size. The sizes are Not exactly the same the UK use imperial measurements (inches) and Australia uses metric measurements (centimetres). The closest conversion is 14.5 " = 37cm, 15" = 38cm, 15.5" = 39cm and 40cm, 16" = 41cm, 16.5" = 42cm, 17" = 43cm, 17.5" = 44cm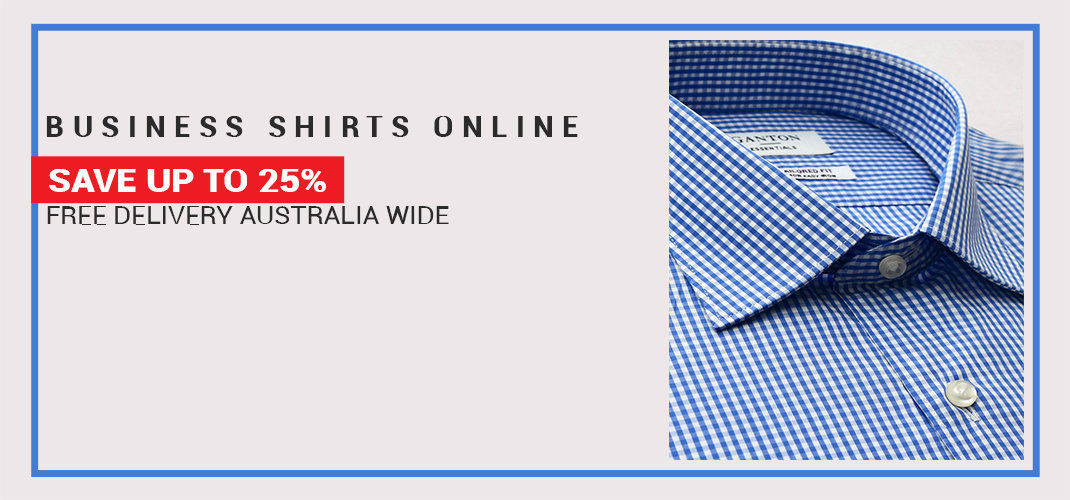 Q: Do Van Heusen Shirts Shrink?
A: The answer is No if you read and follow the washing instructions on the care label of the Van Heusen shirt.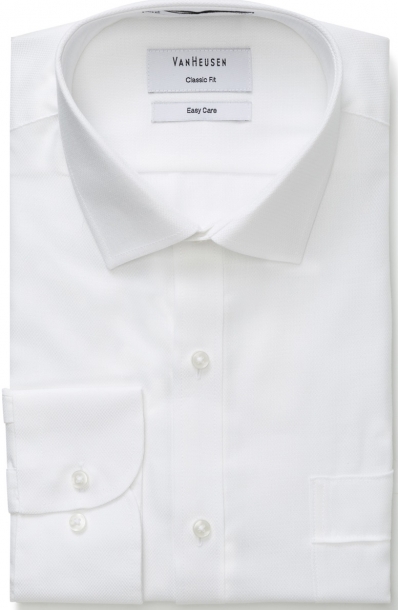 Q: What is Euro-Fit/ European Fit business shirts?
A: One is abbreviated and one is not, it is the same thing. European Fit is a term adopted by Van Heusen to represent todays contemporary fit. The word Contemporary meaning "of the time". The European business shirt is slimmer than the classic fit and larger than a slim fit shirt. It sits in the middle.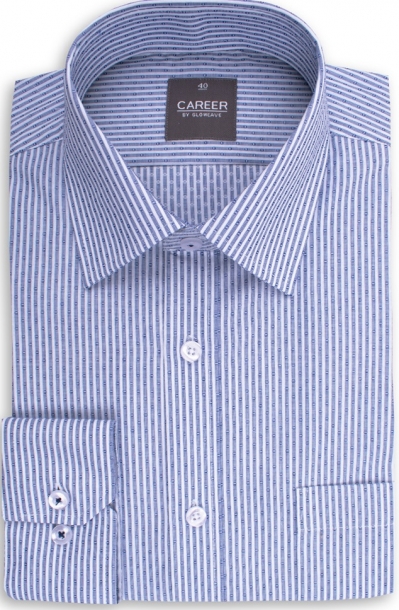 Q: What is the best material for mens business/dress shirts?
A: 100% Cotton with easy iron, easy care attributes is the best. Adding polyester to a shirt can give some strength but a percentage of over 50% can also attract static electricity.
Q: What is a slim fit shirt?
A: A slim fit shirt sits close to the body so it will show your physic. For comfort, a good proportion of slim fit shirts have 2 or 3% lycra or spandex that enable the shirt to stretch with body movement.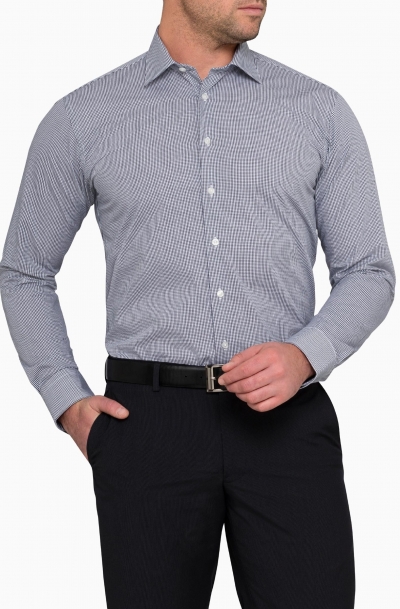 Q: Are slim fit business shirts tight?
A: Slim fit denotes the slimmest of shirts however one brands slim fit may well be slimmer than the next brand. Also, some will have stretch in the fabric for comfort and some may not. The idea is show the shape of ones body, a body hugging fit or tighter fit.
Q: How to find shirts that fit big men?
A: We have a great range of "big mens shirts" online you will find Van Heusen have ready-made shirts up to a 54cm neck and Gloweave have ready-made shirts are up to a 60cm neck. To find in bricks and mortar stores look for speciality mens stores that only offer big mens clothing. Visit how to choose the right business shirts page for more info.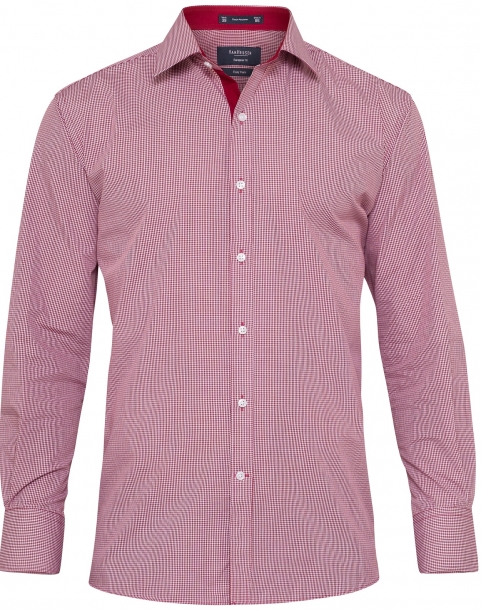 Q: What should a woman wear for an interview?
A: Depending on the job either smart casual or for a more formal attire include a tailored jacket, pant or skirt. Better to be a little overdressed than underdressed.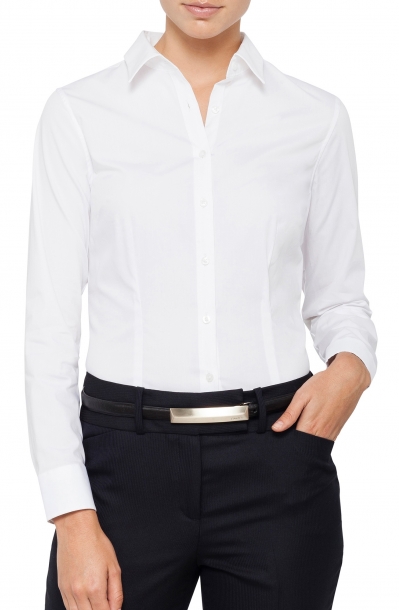 Q: How long should my dress shirt sleeves be?
A: Given your jacket sleeve is the correct length the shirt sleeve should show approximately 2cm or an inch below the jacket sleeve. To find ready-made dress shirts that have a choice of different sleeve lengths refer to the shirt brands Van Heusen or Ganton Shirts.
Q: Can you alter dress shirts sleeve length?
A: Yes, you can shorten but not lengthen. As it can be a little expensive ask for a quote from a reputable tailor or clothing alteration shop before proceeding.
Q: What are sleeve buttons called?
A: Simply "sleeve buttons" To be more specific you could quote the diameter measurement required.
Q: How do I know my shirt size?
A: For a business shirt you need to measure your neck, for a casual shirt you need to measure your chest size then look at a relevent mens size chart.
Q: What size shirt is a medium?
A: Medium is a 97cm to 102cm chest size or a 39cm to 40cm neck size.
Q: How many dress shirts should I own?
A: With a five day working week a recommendation of ten shirts as some will always be waiting to be washed.
Q: Should dress shirts have pockets?
A: This can be a contentious point . Current fashion says no pocket. Some men who make a practical use of a pocket want to keep it however the majority do not use it.
Q: What is business casual shirt?
A: This is a business shirt that has enough character to look impressive without a tie and would also be know as "smart casual". Learn more about business shirts vs smart casual.
Q: Why do mens shirts have pockets?
A: It is a tradional thing however todays fashion dictates no pocket.
Q: What colour ties should every man own?
A: Tie colours that contain some of the following red, navy, grey, black and gold are the most usefull. Earth-tones to a lot lesser degree.
Q: How many shirts does the average woman own?
A: This would be very dependant on job requirements, women in the corporate sphere may have around ten, whilst the average women may have perhaps three. Buy womens business shirts now.
Q: How can I look stylish everyday?
A: Firstly dont wear a similar look everyday, that just says repetitve and boring. Mix it up from day to day, buy what is the current colour and style of the time.