Classic Fit Business Shirts
These days the classic fit shirt is not as popular, this is because todays fashion is a slimmer fit in clothing generally. That said, not all men will fit comfortably in todays slimmer look, therefore the classic or full fitting shirt will still be around all be it a smaller selection of mens business shirts to fit the heavy set or stocky guys.
Business Shirts Plus has brought a diverse range of men's classic fit business shirts to be purchased online. If you wear business shirts regularly at work, then the classic fit or relaxed fit is one of the choices you may have, or you may like to include in your wardrobe.
These shirts are one of the highest-selling men's business shirts at our online store.
You can choose from many different brands of regular fit shirts like:
Van Heusen
Gloweave
Geoffrey Beene
Ganton
You can also choose from a range of different colour options for classic fit shirts like:
White
Black
Light Blue
Grey
Navy
Silver
Charcoal
And more
Buy now from us and save. Get up to 25% off when you buy multiple products across the range and free delivery across Australia.
Classic Fit Shirts Online
If you would like to purchase classic fit business shirts online, you have come to the right place. You can find a vast collection under one roof; Business Shirts Plus is a popular name in Australia for mens business wear.
Explore the range, buy and save.
Check out our business shirts blog for more info about the latest trend and tips.
If you have any question or need help placing an order, then send us an email on info@businessshirtsplus.com.au or call us on: 1800 66 1200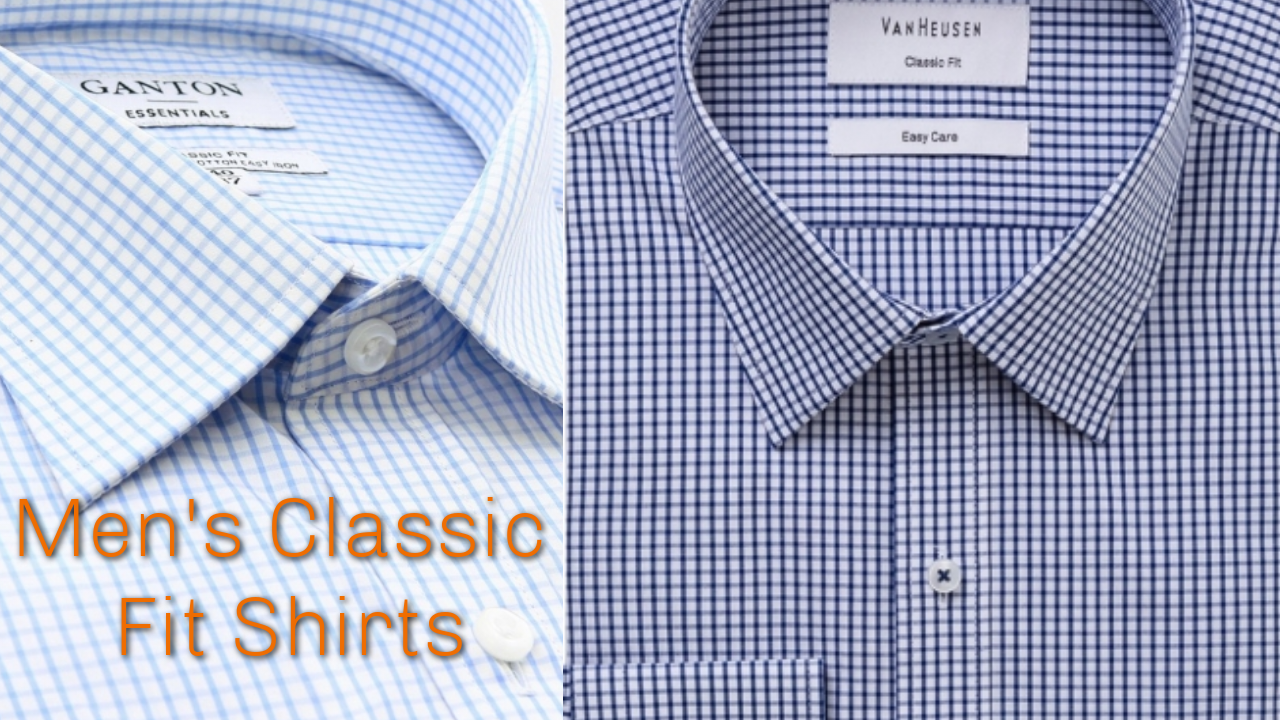 FAQ
Q. What is a CVC shirt /fabric ?
A. CVC stands for Chief Value Cotton which means that the fabric has a content greater than 50% cotton. The balance usually being polyester in regards to shirts. Commonly used ratios are 55% cotton 45% poly or 80% cotton 20% poly. Therefore shirts with a content of 55% Polyester and 45% Cotton are not CVC and the retail price should be less than CVC shirts.